Removing Stains and Brightening Teeth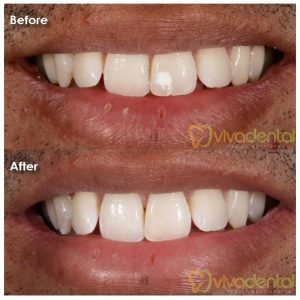 Despite your best efforts at keeping your teeth consistently clean and blemish-free, there are times when your teeth may still develop stains on their surfaces. These stains can be the result of years of exposure to colorful foods and beverages, and fortunately, they don't always a pose a threat to your teeth's health and integrity. However, they do significant affect your smile's appearance, which is why professional teeth-whitening is one of the most popular cosmetic dental treatments. Using a potent but gentle bleaching agent, we can effectively break up the staining deposits on your teeth and brighten your tooth structure to restore your smile's healthy, youthful, and vibrant appearance.
In-Office or Take-Home Whitening?
Professional teeth-whitening is naturally the most convenient cosmetic dental treatment. It simply involves placing the whitening agent onto the surfaces of your teeth so that it can systemically break up stains. However, we optimize your convenience even further by offering two different methods of applying your teeth-whitening solution. For example, we can custom design a set of trays that fit comfortably over your teeth, which you can take home and use to apply the whitening agent to your teeth from the comfort of home. Optimal results can usually be achieved in as little as ten days. For faster results, you can choose in-office whitening treatment, during which we'll brighten your smile in just a single visit using a special gel-stimulating light.
Make an Appointment to Brighten Your Smile
For more information, or to schedule a consultation, call the Viva Dental office nearest you at 214-337-7800 in Dallas, or at 972-437-6000 in Richardson.