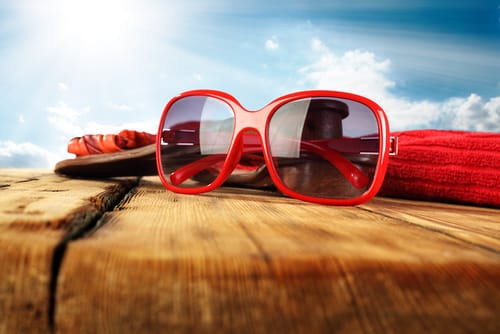 With summer officially here, many parents have children home from school. The summer break offers a great opportunity for kids to see the dentist without missing school. When you schedule your summer checkup you can help improve the health of your smile. We recommend an exam for the entire family.
What Happens During a Checkup?
First, the doctor will perform a visual exam of your teeth and gums. She will look for warning signs of tooth decay and gum disease. In addition, we may use advanced technology, including digital x-rays and intraoral cameras. These allow our team to gain a deeper look at your smile, often identifying health issues in the earliest stages. Both children and adults benefit from an exam, which helps prevent the need for more costly and invasive procedures down the road.
When Do I Need an Exam?
We agree with the American Dental Association that people benefit from at least two exams per year. You should let the dentist examine your smile once every six months. If you would like to schedule a summer visit for you or your child then please contact our office today. We can help you achieve improved oral health and a more attractive smile.
How Do I Protect My Smile from Home?
Along with a dental checkup or cleaning, you can take steps to improve the health of your smile from home. Even young children benefit from brushing their teeth twice a day like adults. You should use an age appropriate soft bristled brush, brushing for two minutes per session. We also encourage our patients to floss before going to bed. Finally, try to cut back on foods and drinks that contain sugar and other starches. Doing so reduces the risk of tooth decay and gum disease.
ABOUT YOUR DALLAS, TX GENERAL DENTIST:
Dallas TX dentist, Dr. Diep Truong, DDS offers a comfortable dental care employing the latest in cutting-edge dental technology. We strive to make sure our patients in Dallas and Richardson have access to innovative preventive, cosmetic, and restorative procedures. To schedule an appointment, call Viva Dental Family Dentistry at (214) 337-7800 (Dallas) or (972) 437-6000 (Richardson).