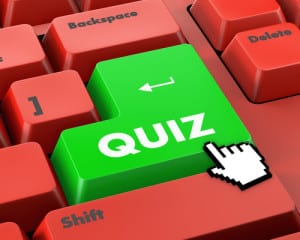 Few procedures make people as anxious as a root canal. However, most of the apprehension is simply due to misinformation. A root canal procedure is comfortable and comparable to receiving a simple dental filling. In addition, the procedure can help protect your smile from infection and possibly help you avoid tooth loss.
Root Canal Quiz
True or False: Children and adults may need a root canal.
True or False: Without one a tooth may become lost.
True or False: The procedure is safe and comfortable.
True or False: No one will be able to tell you had the procedure.
Answer Key
True. We recommend the procedure for people who have infected or abscessed teeth. The treatment helps prevent the tooth from requiring extraction, promoting a whole and healthy smile.
True. Eventually an infection or abscessed tooth can cause the tooth to die. The infection can then spread to surrounding teeth and into the jawbone itself. To prevent this the tooth may need to be extraction. However, a root canal performed in the early stages can help ensure your tooth remains in place.
True. Prior to the procedure the doctor will administer a local anesthetic. If you still feel nervous you can discuss possible sedation options, such as nitrous oxide, to help you remain calm.
True. After removing the infected tissue and placing a filling in the tooth the doctor will complete the procedure with a restoration. A dental crown will be designed and placed over the tooth. The restoration protects the tooth from further damage or decay. In addition, we can use lifelike materials, such as ceramic, to ensure the newly repaired tooth blends with the rest of your smile.
ABOUT YOUR RICHARDSON, TX, DENTIST:
Viva Dental in Dallas, TX, welcomes patients from North Oak Cliff, Bishop Arts District, Kessler Park, Duncanville, Grand Prairie, and nearby cities. Viva Dental in Richardson, TX, happily welcomes patients from North Dallas, Plano, Garland, and the surrounding communities. To learn more, contact the Viva Dental office nearest you. To schedule an appointment, call Viva Dental Family Dentistry at (214) 337-7800 (Dallas) or (972) 437-6000 (Richardson).