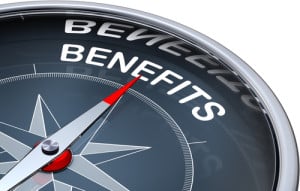 With the arrival of November we're coming closer to the end of the year. We want to remind our patients not to let their 2015 benefits expire and to not let the money in their flex spending accounts remain unused. Instead, schedule an appointment. You can take this time to address a number of dental health issues, including any necessary cosmetic and restorative treatments.
Insurance Benefits
With the end of the year nearing we urge you not to let your benefits expire. You can schedule an appointment and receive any necessary treatments to take advantage of your benefits before they vanish. You can contact our office if you have any questions or would like to schedule a visit.
Flex Spending Accounts
Likewise, you we want you to take advantage of the funds in your flex spending account before they expire. We can discuss possible treatment options and recommend any necessary procedures to improve the health and beauty of your smile. Don't let the benefits you earned and paid for simply expire with the New Year. Talk to our team today.
Our Procedures
What treatments are available? We have a variety of procedures to address a number of oral health concerns. For general dental care we can provide:
Checkups and cleanings
Fillings and crowns
Root canal therapy
Bruxism (teeth grinding) treatment
Extractions
Orthodontics
Dental sealants and fluoride treatments
Pediatric dentistry
If you want to improve the esthetic issues with your smile, we can discuss our cosmetic treatments, such as:
Teeth whitening and porcelain veneers
Dental bonding and contouring
Gum contouring
Finally, we can repair and even replace teeth with our restorative treatments and dental prosthetics, including:
Bridges
Dentures
Dental Implants
If you have any questions simply contact our office today.
ABOUT YOUR DALLAS, TX, DENTIST:
Viva Dental in Dallas, TX, welcomes patients from North Oak Cliff, Bishop Arts District, Kessler Park, Duncanville, Grand Prairie, and nearby cities. Viva Dental in Richardson, TX, happily welcomes patients from North Dallas, Plano, Garland, and the surrounding communities. To learn more, contact the Viva Dental office nearest you.