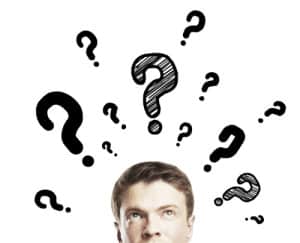 Why do you need general dentistry? Some people may assume that by brushing and flossing daily they really don't need general dental care. However, even if you take great care of your smile from home, these procedures can help you avoid the onset of tooth decay and gum disease. We can also use general care to address misalignment and other oral health concerns.
Frequently Asked Questions About General Dentistry
Question: Will the doctor be able to see problems with my smile?
Answer: Yes. Each visit will begin with an examination. In some cases the doctor may use intraoral camera and digital x-rays to create a detailed picture of your dental health. We can then make an accurate diagnosis and recommend the best treatment options.
Question: Can the doctor help my kids avoid tooth decay?
Answer: Yes. We can offer preventive treatments to reduce the risk of tooth decay. First, the doctor can recommend fluoride treatments, which strengthen a tooth's natural defenses against harmful bacteria. The doctor can also suggest a dental sealant, which is a plastic coating covering the teeth. The sealant prevents food from becoming stuck between teeth, which lowers the risk of cavities forming.
Question: Can you fix a cavity or infected tooth?
Answer: Yes. For a cavity, the doctor may place a metal-free composite filling. This restoration is designed to blend with the tooth structure and be barely noticeable. For an infected tooth, the doctor may perform a root canal treatment, which removes the infected tissue and restores the tooth with a custom-made dental crown.
Question: What if I need braces?
Answer: As part of our approach to general dentistry we also offer braces. Orthodontics allows the doctor to correct the alignment of the teeth, improving the health and appearance of the smile.
ABOUT YOUR DALLAS, TX, DENTIST:
Viva Dental in Dallas, TX, welcomes patients from North Oak Cliff, Bishop Arts District, Kessler Park, Duncanville, Grand Prairie, and nearby cities. Viva Dental in Richardson, TX, happily welcomes patients from North Dallas, Plano, Garland, and the surrounding communities. To learn more, contact the Viva Dental office nearest you. To schedule an appointment, call Viva Dental Family Dentistry at (214) 337-7800 (Dallas) or (972) 437-6000 (Richardson).