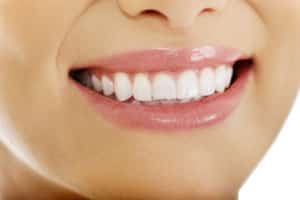 We know that you prefer to have a bright and beautiful smile. We also know that over time our teeth often develop issues that hinder our smile's appearance, such as discoloration. Fortunately, we can employ cosmetic treatments to improve the esthetics of your teeth and gums. What do you know about cosmetic dentistry?
Teeth Whitening
Professional teeth whitening remove discoloration from the surface of the teeth. We can recommend a home-based option, which involves wearing a set of trays filled with a bleaching gel for a certain amount of time each day. After a week to ten days you may notice your smile brightened by several shades.
An in-office option removes discoloration in about an hour, employing a very powerful bleaching gel that is activated with a curing light. We can also recommend a combination of the two: An initial office treatment followed by wearing the trays at home.
Porcelain Veneers
With a thin restoration we can change the appearance of the tooth, reshaping it and masking discoloration. The restoration is made from porcelain, a strong, stain-resistant material that can also mimic the appearance of natural tooth enamel. Placement takes only two visits and the veneers can address multiple cosmetic issues at once.
Gum Contouring
If you have a "gummy smile", in which the gum line is uneven or you have excessive gingival tissue, then we recommend gum contouring. Using dental lasers, the excessive gum tissue is removed and the gum line altered to create a more esthetically pleasing smile.
Bonding and Contouring
Bonding and contouring allows our team to reshape the teeth. Bonding involves applying a composite resin to restore chipped teeth or mask discoloration. Contouring involves shaving away a minuscule amount of the tooth to remove pits and grooves in the tooth surface or to dull overly pointed teeth.
ABOUT YOUR RICHARDSON, TX, DENTIST:
Viva Dental in Dallas, TX, welcomes patients from North Oak Cliff, Bishop Arts District, Kessler Park, Duncanville, Grand Prairie, and nearby cities. Viva Dental in Richardson, TX, happily welcomes patients from North Dallas, Plano, Garland, and the surrounding communities. To learn more, contact the Viva Dental office nearest you. To schedule an appointment, call Viva Dental Family Dentistry at (214) 337-7800 (Dallas) or (972) 437-6000 (Richardson).