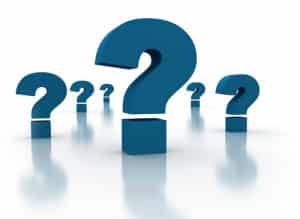 Why do you need a general dentist? A general dentist provides dental procedures designed to prevent the onset of common oral health concerns. By avoiding these issues you also avoid serious compilations, such as dental infections or possibly even tooth loss. You need general care, whether you're an adult or a child, to maintain a healthy and beautiful smile.
Try Our General Dentist Quiz
True or False: A sealant prevents cavities in children.
True or False: A root canal treats dental infection.
True or False: Bruxism can damage your teeth.
True or False: An extraction may protect your oral health.
Answer Key
A sealant is a special plastic coating placed onto the molars in the back of the mouth. Children have trouble reaching these teeth when brushing or flossing, so food can remain stuck between them and increase the risk of tooth decay. However, the coating prevents food from becoming stuck between the teeth.
When a tooth becomes infected you need to remove the infected tissue before the tooth dies and the infection spreads to other teeth or the jawbone. A root canal allows a dentist to remove the infected tissue and restore the tooth to full appearance and function.
Bruxism refers to chronic teeth grinding or jaw clenching. Over time, this disorder can weaken tooth enamel or damage the teeth, leading to discomfort and a high risk of decay/infection. However, the doctor may be able to address the causes of the disorder with orthodontics or a dental restoration. A custom-made mouthguard can also be provided to prevent further damage to the teeth.
4    True. If a tooth becomes infected and can no longer be treated with a root canal, or if you have wisdom teeth threatening to erupt or that have only partially erupted, an extraction is necessary to avoid serious and painful complications.
ABOUT YOUR RICHARDSON TX, DENTIST:
Viva Dental in Dallas, TX, welcomes patients from North Oak Cliff, Bishop Arts District, Kessler Park, Duncanville, Grand Prairie, and nearby cities. Viva Dental in Richardson, TX, happily welcomes patients from North Dallas, Plano, Garland, and the surrounding communities. To learn more, contact the Viva Dental office nearest you. To schedule an appointment, call Viva Dental Family Dentistry at (214) 337-7800 (Dallas) or (972) 437-6000 (Richardson).