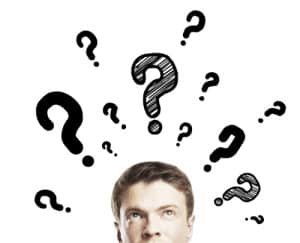 Teeth stains can form for a variety of reasons. Some develop on the surface while others actually form below the enamel. The cause of your discoloration will depend which type of treatment will best erase or mask them. Do you need teeth whitening or veneers to brighten your smile? What's the difference between these procedures?
Teeth Whitening
Teeth whitening can remove surface stains, also known as extrinsic discoloration, that form on the teeth. We have two different options: in-office and at-home. The in-office option involves coating the teeth in a bleaching gel, which is then activated with a curing light. The stains then lift from the teeth in about an hour. At-home offers more substantial stains removal. Patients bring a custom-made set of trays home and a powerful bleaching gel prescribed by the doctor. The patients fill the tray and wear it daily for a set amount of time. Results take a week to ten days.
Veneers
In some cases, intrinsic stains (which form below the enamel) may not respond well to the in-office or at-home whitening. In these rare cases the doctor may suggest masking the stains with a restoration. Veneers are very thin layers of porcelain placed onto the front of the teeth. Strong and stain-resistant, veneers completely change how the tooth looks, including shade and shape. Placement typically takes about two visits.
What Cases Discoloration in the First Place?
The cause of your teeth stains will depend on whether you have extrinsic or intrinsic stains. Common causes of extrinsic stains include:
Foods and drinks the patient consumes
Smoking
Age
Intrinsic stains form as a result of:
Injury to the teeth
Fluorosis
Tetracycline use at a young age
If you have any questions about whether you need veneers or whitening then please contact our office today.
ABOUT YOUR DALLAS TX, DENTIST:
Viva Dental in Dallas, TX, welcomes patients from North Oak Cliff, Bishop Arts District, Kessler Park, Duncanville, Grand Prairie, and nearby cities. Viva Dental in Richardson, TX, happily welcomes patients from North Dallas, Plano, Garland, and the surrounding communities. To learn more, contact the Viva Dental office nearest you. To schedule an appointment, call Viva Dental Family Dentistry at (214) 337-7800 (Dallas) or (972) 437-6000 (Richardson).