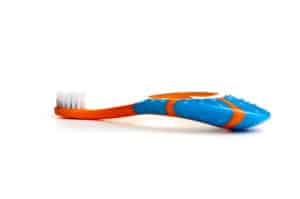 We believe children deserve quality dentistry. Our team strives to instill good dental habits and help children maintain healthy smiles. Like adults, kids require regular exams and cleanings. In addition, we can provide preventive treatments to help protect their smiles from cavities. Would you like to learn more about our approach to children's dentistry?
Try Our Children's Dentistry Quiz
True or False: Fluoride treatments strengthen teeth.
True or False: Kids should have a checkup once every six months.
True or False: Children need to brush and floss daily.
Answer Key
True. To help safeguard children against tooth decay we might suggest a fluoride treatment. A fluoride varnish is applied to the teeth, which strengthens the teeth's natural defenses against enamel erosion and tooth decay.
True. For children, the teeth in the back of the mouth can be hard to reach when brushing or floss. Food can become trapped between the molars, where bacteria break the particles down and increase the risk of tooth decay. However, a dental sealant is a plastic coating applied to the teeth that keeps from food particles from becoming trapped. The sealants wear away with time and are an excellent way to protect little smiles.
True. Like an adult a child should undergo a routine exam and cleaning about once every six months. We recommend the first visit shortly after the initial baby tooth erupts. After that, twice a year visits should commence.
True. Your children should brush, or have you assist in brushing, their teeth twice a day, once when they wake up and again before going to bed. Likewise, kids need to floss their teeth before going to bed every night.
ABOUT YOUR RICHARDSON, TX, DENTIST:
Viva Dental in Dallas, TX, welcomes patients from North Oak Cliff, Bishop Arts District, Kessler Park, Duncanville, Grand Prairie, and nearby cities. Viva Dental in Richardson, TX, happily welcomes patients from North Dallas, Plano, Garland, and the surrounding communities. To learn more, contact the Viva Dental office nearest you. To schedule an appointment, call Viva Dental Family Dentistry at (214) 337-7800 (Dallas) or (972) 437-6000 (Richardson).