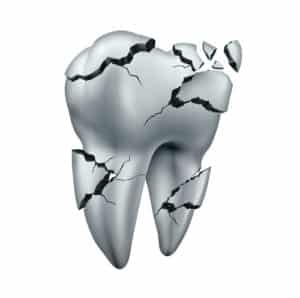 Whether through a sports accident or because you bit down on a particularly hard piece of food, our teeth can become damaged. If you chip a tooth, we urge you to see a dentist right for treatment. Using cosmetic dentistry, we can actually repair a chipped tooth in just a single visit. How does dental bonding repair teeth? Will this address all types of dental damage?
What Happens When You Chip a Tooth?
How do you respond to a chipped tooth? First, if possible, gather up any pieces and bring them to the office. Then, you may consider placing a cold compress against the side of your face to control swelling and using gauze to stem any bleeding until you see us. We suggest having the issue repaired right away because a chipped tooth may expose more sensitive layers of tooth structure to bacteria, leading to a higher risk of decay and infection.
Dental Bonding
With dental bonding, we clean the tooth and gently etch the surface. We then apply several layers of a composite resin to the tooth. As the resin cures under a light we sculpt and mold the tooth. Finally, the tooth is polished. The bonding material can be shaded to better blend with your smile. We also use this material to mask teeth stains and close embarrassing gaps between teeth.
What If I Fracture a Tooth?
If a tooth is fractured or the chip is severe, then you may require a more substantial restoration, such as a dental crown. A dental crown protects the remaining structure and prevents the onset of decay or infection. If you have any questions about tooth bonding or crowns, then contact our office today.
ABOUT YOUR RICHARDSON, TX, DENTIST:
Viva Dental in Dallas, TX, welcomes patients from North Oak Cliff, Bishop Arts District, Kessler Park, Duncanville, Grand Prairie, and nearby cities. Viva Dental in Richardson, TX, happily welcomes patients from North Dallas, Plano, Garland, and the surrounding communities. To learn more, contact the Viva Dental office nearest you. To schedule an appointment, call Viva Dental Family Dentistry at (214) 337-7800 (Dallas) or (972) 437-6000 (Richardson).