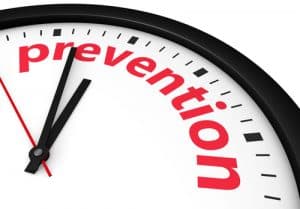 At Viva Dental Family Dentistry, we offer a wide array of treatment options, including restorative, children's, and prosthetic dentistry. However, we place a special emphasis on general dentistry, which allows us to monitor your oral health and help you avoid oral health concerns. There are a number of reasons you need general dentistry, but today we're going to focus on five.
5 Reasons You Need General Dental Care
Tooth Decay Prevention: We can offer routine dental cleanings to remove plaque buildup and decrease the risk of cavities. Our checkups can also allow the dentist to spot potential problem areas in the early stages and address decay for it begins. Finally, for our younger patients we offer preventive solutions to safeguard teeth against cavities, including dental sealant and fluoride treatments.
Avoiding Gum Disease: When we remove plaque during a dental cleaning, we can help reverse gingivitis and protect your smile from gum disease. If you have already developed the disease, we can use these preventive visits to manage the disease and protect you from the later stages, such as periodontitis, which can cause tooth loss.
Identifying Problems in Early Stages: When we examine your smile using digital x-rays and intraoral cameras, we can identify the presence of decay, oral cancer, and gum disease in the early stages. We can then treat the issue, recommend specialists to speak with, or help you manage the problem successfully. We can also look for and treat jaw joint issues, such as TMJ disorder and bruxism.
Fresher Breath: General dental procedures, such as a cleaning, can leave you with fresher breath. Plaque buildup can be a source of bad breath.
Brighter Smiles: Routine cleanings also help ensure your smile remains brighter.
ABOUT YOUR DALLAS, TX, DENTIST:
Viva Dental in Dallas, TX, welcomes patients from North Oak Cliff, Bishop Arts District, Kessler Park, Duncanville, Grand Prairie, and nearby cities. Viva Dental in Richardson, TX, happily welcomes patients from North Dallas, Plano, Garland, and the surrounding communities. To learn more, contact the Viva Dental office nearest you. To schedule an appointment, call Viva Dental Family Dentistry at (214) 337-7800 (Dallas) or (972) 437-6000 (Richardson).