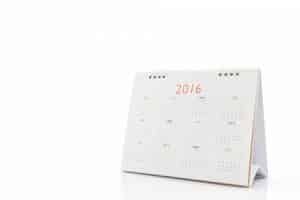 With the end of the year right around the corner, we're urging patients who need dental treatment to see us right away. Soon, your 2016 benefits will expire, so why not use them beforehand? We can discuss general care, cosmetic treatments to improve your smile's appearance, as well as restorative and prosthetic care to improve oral function. We can also see your little ones.
Using Your 2016 Benefits
As the year comes to a close, you have fewer chances to use your benefits before they expire. Give our office a call. We can perform a routine checkup and cleaning, examining your smile. If we find any issues that require attention, such as gingivitis or tooth decay, we can recommend treatment. In addition, if you would like to enjoy a brighter or more esthetically pleasing smile before the holidays, then we can help. Don't let your benefits disappear, schedule a visit with our team today.
Preparing for 2017
We are also taking appointments for January, when your 2017 benefits become available. Some people may prefer to wait so they can start treatments in the new year. A beautiful and healthy smile not only improves confidence, but can have a positive impact on your overall health. Why not make a resolution to take better care of your smile?
We Help Little Smiles Too
In addition to helping adults, seniors, and teens, we also provide pediatric dentistry. We offer a comfortable and relaxing environment for children, helping them become accustomed to the dentist's office and instilling good dental habits. We want to start our young patients on the road towards a lifetime of healthy smiles. If you have any questions or if you would like to schedule a visit for you and your family, the please contact our team today.
ABOUT YOUR RICHARDSON, TX, DENTIST:
Viva Dental in Dallas, TX, welcomes patients from North Oak Cliff, Bishop Arts District, Kessler Park, Duncanville, Grand Prairie, and nearby cities. Viva Dental in Richardson, TX, happily welcomes patients from North Dallas, Plano, Garland, and the surrounding communities. To learn more, contact the Viva Dental office nearest you. To schedule an appointment, call Viva Dental Family Dentistry at (214) 337-7800 (Dallas) or (972) 437-6000 (Richardson).