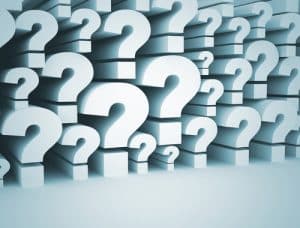 Often, untreated decay can lead to a more serious issue, such as an infected tooth or possibly even an abscessed tooth. At this stage treatment is crucial to avoid losing the tooth altogether. Fortunately, we can provide an endodontic procedure to restore the tooth's health and function. Do you need a root canal? What does the procedure involve?
Frequently Asked Questions About Root Canals
Question: When do you prescribe the procedure?
Answer: When we examine a tooth, and uncover evidence of infection or abscess, we typically recommend endodontic treatment. We may also recommend treatment to address a fractured tooth as well.
Question: What are indicators of a dental infection?
Answer: Patients often complain about persistent toothaches, pain when biting down or chewing, swelling near the tooth, or a bad tasting discharge from the tooth. If you experience discomfort in a tooth that lasts more than 48 hours, contact your dentist. This could be a sign of decay or infection and require immediate treatment.
Question: How does the procedure work?
Answer: After administering a local anesthetic, the dentist will open the tooth to remove the infected tissue. The interior of the tooth will then be thoroughly cleaned before a restorative filling material is inserted. The procedure ends with a cap placed over the tooth in the form of a lifelike dental crown.
Question: What if it's too late for a root canal?
Answer: In the event that an infection has become so severe the tooth must be removed, we can discuss tooth replacement options, such as a dental bridge or a dental implant. However, we will do everything possible to save the tooth. If you have any questions about root canal treatment, then please contact our office today.
ABOUT YOUR DALLAS, TX, DENTIST:
Viva Dental in Dallas, TX, welcomes patients from North Oak Cliff, Bishop Arts District, Kessler Park, Duncanville, Grand Prairie, and nearby cities. Viva Dental in Richardson, TX, happily welcomes patients from North Dallas, Plano, Garland, and the surrounding communities. To learn more, contact the Viva Dental office nearest you. To schedule an appointment, call Viva Dental Family Dentistry at (214) 337-7800 (Dallas) or (972) 437-6000 (Richardson).