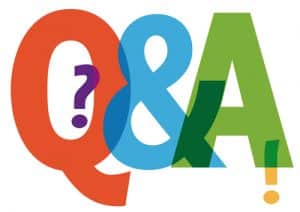 As dental professionals, our goal is to help improve oral health and preserve our patients' natural teeth. However, sometimes issues arise that require removing teeth. When does an extraction become necessary? If a tooth must be removed, can you also replace it?
Frequently Asked Questions About Dental Extractions
Question: Will the procedure be comfortable?
Answer: Yes. We take steps to ensure the procedure is comfortable for our patients. First, we will utilize a local anesthetic. For our more anxious patients, we recommend one of our three dental sedation options. With sedation, you remain calm, relaxed, and conscious during the procedure, even if you have no memory afterward.
Question: Do you remove wisdom teeth?
Answer: In some cases, they can be allowed to erupt without complications. However, most people's mouths aren't big enough to accommodate four extra molars, meaning wisdom teeth can lead to painful impaction, infection, or even misalignment. We often remove them before they even erupt, protecting your smile from possible complications.
Question: What if I break a tooth?
Answer: If you break a tooth and the damage is substantial enough to make repair difficult, we may remove the tooth. In addition, severe dental infections or abscesses may require an extraction to prevent the loss of additional teeth.
Question: Can you replace my extracted tooth?
Answer: If we remove a tooth due to damage or infection the yes, we can offer a replacement with a bridge or possibly even a dental implant. Your new tooth will be custom-made to ensure a comfortable fit and a lifelike appearance. If you have any questions about removing teeth or replacing them, then please contact our office today.
Do You Have Questions About Dental Extraction?
Often, removing a damaged or infected tooth can protect your smile from serious complications. Our Dallas, TX office welcomes patients from North Oak Cliff, Bishop Arts District, Kessler Park, Duncanville, Grand Prairie, and nearby cities. Our Richardson, TX office welcomes patients from North Dallas, Plano, Garland, and the surrounding communities. To schedule an appointment, call Viva Dental Family Dentistry at (214) 337-7800 (Dallas) or (972) 437-6000 (Richardson).