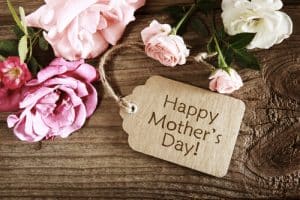 On Sunday, families throughout the country will be celebrating Mother's Day, letting moms know how much they mean to them. If you would like to reward yourself or someone you know, why not give the gift of a beautiful, bright smile? Right now, you can take advantage of our professional whitening services to obtain a brighter smile!
Frequently Asked Questions About Obtaining Brighter Smiles with Teeth Whitening
Question: How does in-office whitening work?
Answer: The patient comes to the office and we will place a protective covering on the lips and over the gums. We then apply a powerful bleaching gel to the teeth. The gel's bleaching ingredients will be activated with a curing light. Stains are then lifted from the teeth, offering a brighter smile in one visit.
Question: Should I try the at-home option instead?
Answer: If you prefer to correct the issue at home, we can send you home with a set of trays and a bleaching gel. You will fill the trays with the gel and wear them for about one to two hours a day. Total treatment time can take anywhere between one and two weeks, depending on the severity of your discoloration. You can then keep the trays and any remaining gel for touchups down the road.
Question: Do you ever combine treatments?
Answer: We do! For cases of serious discoloration, we can perform an initial office treatment before sending the patient home with the trays and gel.
Question: What if my discoloration doesn't respond to whitening procedures?
Answer: Should your discoloration be intrinsic, meaning forming below the tooth enamel, you may need a different solution. Fortunately, we have two options for masking teeth stains: dental bonding and porcelain veneers.
Do You Want a Brighter Smile?
We can help you enjoy a brighter smile this Mother's Day with professional teeth whitening. Our Dallas, TX office welcomes patients from North Oak Cliff, Bishop Arts District, Kessler Park, Duncanville, Grand Prairie, and nearby cities. Our Richardson, TX office welcomes patients from North Dallas, Plano, Garland, and the surrounding communities. To schedule an appointment, call Viva Dental Family Dentistry at (214) 337-7800 (Dallas) or (972) 437-6000 (Richardson).