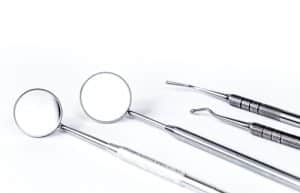 General dentistry, which includes exams and cleanings among other treatments options, is often overlooked by patients. In fact, many assume that proper brushing and flossing means general services simply aren't as important. However, we need general care to safeguard our smiles against serious oral health concerns, such as infection and even periodontal disease.
Why Do We Need General Care?
Question: Why do we need checkups and cleanings?
Answer: A checkup allows the doctor to carefully examine your teeth and gums for signs of trouble, such as decay or inflammation. Treatment can then be recommended before a problem worsens and threatens your smile. A cleaning allows the doctor or hygienist to completely remove plaque buildup, something brushing and flossing alone cannot do. Otherwise, your smile can be more likely to develop periodontal disease and tooth decay.
Question: Can sealants and fluoride treatments prevent cavities?
Answer: Children often have a difficult time properly brushing and flossing, leading to a higher risk of cavities. To protect little smiles, we can offer two preventive treatments. Dental sealants involve placing a plastic coating on the back teeth, preventing food from becoming stuck between them. A fluoride treatment actually strengthens the outer enamel, boosting the teeth's natural defenses against harmful bacteria and enamel erosion.
Question: What if I have misalignment?
Answer: We can also address misalignment with Invisalign. Instead of using metal braces to improve your alignment, we will provide a series of clear and comfortable plastic aligners.
Question: Can you fix an infected tooth?
Answer: Yes! We can perform a safe and comfortable root canal procedure to remove infection and restore the tooth to optimal function, appearance, and health. If you have any questions about our general procedures, then please contact our office today!
Do You Need General Dentistry?
We can help you maintain a heathy smile and avoid serious complications with general dentistry. Our Dallas, TX office welcomes patients from North Oak Cliff, Bishop Arts District, Kessler Park, Duncanville, Grand Prairie, and nearby cities. Our Richardson, TX office welcomes patients from North Dallas, Plano, Garland, and the surrounding communities. To schedule an appointment, call Viva Dental Family Dentistry at (214) 337-7800 (Dallas) or (972) 437-6000 (Richardson).