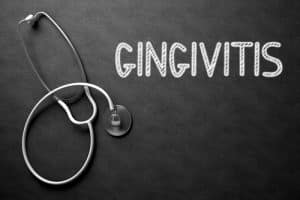 Did you know that according to the Centers for Disease Control, half of adults over the age of 30 suffer from periodontal disease? Gum disease often begins as inflammation, also known as gingivitis. What are the warning signs of gingivitis? Can treating the issue in this stage help protect you from the onset of gum disease?
Frequently Asked Questions About Gingivitis
Question: What causes gingivitis?
Answer: Gum inflammation can occur for a number of different reasons. When we don't take proper care of our smiles, plaque buildup can occur, irritating the gum tissue. In addition, smoking, family history, and inflammatory illnesses can increase the risk of the gums becoming inflamed.
Question: What are the warning signs?
Answer: You may notice your gums begin to feel sore or perhaps they appear more red than usual. You may also experience bleeding when brushing or flossing your teeth. If one or more of these potential symptoms sounds familiar, then please schedule an appointment with your dentist for a diagnosis and to discuss possible treatment options.
Question: Can this lead to gum disease?
Answer: Yes! Without treatment, the inflammation can cause the gums to pull away from the teeth, forming pockets at the gum line. Bacteria can enter these pockets, leading to the onset of periodontal disease.
Question: How do you avoid gum inflammation?
Answer: We can often reverse gum inflammation with a deep cleaning (scaling and root planing). However, with proper care and attention you can help reduce the risk of developing inflammation in the first place. We recommend brushing your teeth twice day and flossing every night before bed. We also suggest having a dental cleaning every six months to completely remove plaque and tartar.
Do You Need An Exam?
We can help diagnose and treat gingivitis and gum disease. Our Dallas, TX office welcomes patients from North Oak Cliff, Bishop Arts District, Kessler Park, Duncanville, Grand Prairie, and nearby cities. Our Richardson, TX office welcomes patients from North Dallas, Plano, Garland, and the surrounding communities. To schedule an appointment, call Viva Dental Family Dentistry at (214) 337-7800 (Dallas) or (972) 437-6000 (Richardson).