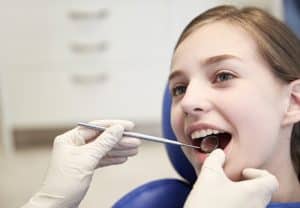 Summer is quickly coming to a close. In just a couple weeks, children across the country will be returning to school. If you're a parent, or a student yourself, then you understand how busy your schedule is about to become. For that reason, we always suggest scheduling a final summer checkup before the new semester starts.
Frequently Asked Questions About Summer Checkups
Question: What happens during my checkup?
Answer: We will carefully examine your teeth and gums. We will employ digital x-rays and intraoral camera technology to obtain a detailed and accurate view of your smile. We then identify the presence of oral health issues that require treatment, such as tooth decay, gingivitis, gum disease, TMJ disorder, and bruxism. We can also perform a screening for oral cancer.
Question: Why are they so important?
Answer: Often, identifying these issues in the early stages can prevent discomfort, as well as the risk of losing a tooth. You should have one every six months. Even children need to see the dentist around every six months, starting with the arrival of the first bay tooth at age one.
Question: Will you also clean my teeth?
Answer: Yes! As part of the visit, we will also clan the teeth, removing plaque from them. Removing plaque helps prevent gum inflammation and enamel erosion, safeguarding your smile against serious oral health issues.
Question: How do I care for my smile between visits?
Answer: You should always take time to brush your teeth twice a day and floss once every night. When you care for your smile, you help reduce the amount of plaque that can form between your checkup and cleaning visits.
Do You Need a Checkup?
We can provide a thorough exam to improve your oral health. Our Dallas, TX office welcomes patients from North Oak Cliff, Bishop Arts District, Kessler Park, Duncanville, Grand Prairie, and nearby cities. Our Richardson, TX office welcomes patients from North Dallas, Plano, Garland, and the surrounding communities. To schedule an appointment, call Viva Dental Family Dentistry at (214) 337-7800 (Dallas) or (972) 437-6000 (Richardson).