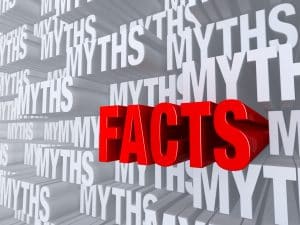 When you develop a toothache, the culprit is often tooth decay. We can address tooth decay using a lifelike restoration known as a dental filling. In today's blog, we're going to look at four facts about placing dental fillings. Using this restoration, we can improve the health and beauty of your tooth.
Facts About Dental Fillings
They can Prevent Infection: When decay forms, the bacteria will continue to spread until eventually, it reaches the inner pulp. A bundle of living tissues, the pulp acts as a tooth's nerve center. Once bacteria come into contact with it, an infection develops. However, by placing a filling at the decay stage we can protect the smile from infection.
The Restoration Will Blend with Your Smile: Instead of metal, we use composite resin, a material that can be used shaded to match the tooth and blend with the smile. As a result, no one but you and the dentist will now you have a dental restoration.
Placement Only Takes One Visit: We begin by removing any decay and then thoroughly cleaning the tooth. We apply the color-matched composite resin to the tooth and as it cures under a light, we sculpt and mold the tooth. Finally, we polish the tooth for a more natural looking appearance.
We can Use the Same Material to Fix Chipped Teeth: In a dental bonding procedure, we use composite resin to fix minor chips, close gaps between the teeth, and even mask serious discoloration. As with fillings, placement only takes a single visit. If you have any questions about replacing tooth decay or fixing minor damage, then please contact our office today.
Do You Need a Dental Restoration?
If you develop decay or have a chipped tooth, then we can repair it in a single visit using composite resin! Our Dallas, TX office welcomes patients from North Oak Cliff, Bishop Arts District, Kessler Park, Duncanville, Grand Prairie, and nearby cities. Our Richardson, TX office welcomes patients from North Dallas, Plano, Garland, and the surrounding communities. To schedule an appointment, call Viva Dental Family Dentistry at (214) 337-7800 (Dallas) or (972) 437-6000 (Richardson).