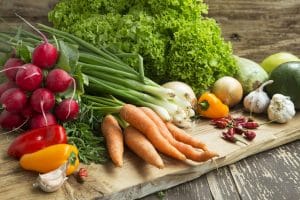 Next week, our team and our patients will be sitting down with their friends and family for Thanksgiving. We love the opportunity to see our loved ones and enjoy a wonderful time together. However, despite the presence of sugary desserts and starchy foods, you can still take steps to keep your smile healthy. In today's blog, were going to look at five healthy Thanksgiving food options.
Healthy Thanksgiving Food Options
Fresh Fruits: These are tasty and contain essential vitamins to help improve your overall health as well as your oral health. In addition, even though they contain sugar, they also have a high water content, which helps rinse away the sugar particles as you eat them. A great addition to any Thanksgiving dinner!
Vegetables: Along with essential vitamins and nutrients, many vegetables can also help scrub plaque and food particles from your teeth as your consume them, such as broccoli and carrots. Having fresh or steamed vegetables as a side can preserve their nutritional value and provide a perfect side for your big dinner.
Water: Well, technically not a food, but still essential for keeping your smile healthy. Water doesn't contain any sugars, starches, or acids. They don't have dark pigments to stain the teeth either. In addition, a glass of water can help cleanse your mouth of food particles and harmful bacteria, making it a better choice to accompany your meal than soda or sweet tea.
Dairy Products: Milk, cheese, and low-fat yogurts are a fun side for your meal, but they also contain calcium, which is great for keeping your smile strong and healthy.
Nuts: A tasty snack that contains vitamins and nutrients, as well as boost of energy.
Do You Need a Post-Holiday Exam?
We can help treat any oral health concerns that develop and protect your smile from complications in the process. Don't forget, Our Dallas, TX office welcomes patients from North Oak Cliff, Bishop Arts District, Kessler Park, Duncanville, Grand Prairie, and nearby cities. Our Richardson, TX office welcomes patients from North Dallas, Plano, Garland, and the surrounding communities. To schedule an appointment, call Viva Dental Family Dentistry at (214) 337-7800 (Dallas) or (972) 437-6000 (Richardson).