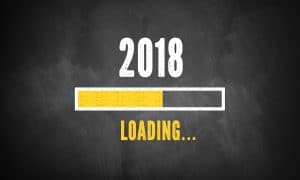 We're already just a few weeks from Christmas, which means the end of 2017 is drawing near. Before greeting the New Year, why not schedule a visit with your dentist? Otherwise, you may end up watching your remaining 2017 benefits expire without use! We can offer custom care for patients of all ages and their families. So, use those benefits before you lose them!
Don't Lose Your Benefits
If you have dental insurance, or a flexible spending account, then not using your yearly benefits before December 31st could mean they expire. Instead of leaving money on the table, why not talk to us? We can help you begin a personalized treatment plan and making use of your benefits before they disappear. We can also continue treatment in the New Year when your 2018 benefits become available.
Your First Visit
If you're new to our practice, then we will begin with an initial exam. We will employ digital x-rays to obtain instant and detailed images of your smile using 85% less radiation than traditional x-ray technology. The images we obtain can be viewed right away chairside, so we can explain what we see. Our office also uses intraoral cameras to obtain digital images of the teeth and gums, which can help make a more precise diagnosis. We can discuss ways you can improve your oral health, and if you need treatment, we can create a personalized plan.
Children's Dentistry
We offer care for patients of all ages! For children, we can provide pediatric dentistry. We can help your little ones enjoy better oral health and address problems in the early stages, which helps prevent the need for more serious treatment down the road. We also take steps to ensure children feel safe and calm, enjoying their time at the dentist. If you and your family want to greet 2018 with a beautiful and healthier smile (and use your 2017 benefits before its too late), then please contact our office today!
Ready to Schedule an Appointment?
We can help you enjoy a healthier (and more attractive) smile with an array of treatment options. To schedule an appointment, call Viva Dental Family Dentistry at (214) 337-7800 (Dallas) or (972) 437-6000 (Richardson).