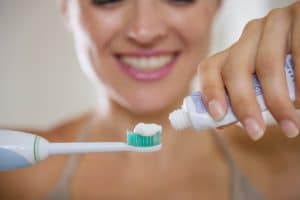 The age old debate! Which one is better for your smile, a manual toothbrush or an electric model? In today's blog, we're going to look at the benefits of each option and discuss proper brushing as well. Perhaps today's blog can help our patients in Dallas, TX make the best choice for their smiles!
Brushing Properly
No matter which option you choose, you need to use it correctly. You should be brushing your teeth twice a day, once when you wake up and again before you go to bed. Each session should last no less than two miniates. You can use a timer or a fun app (which is especially great for kids) to make sure you're brushing long enough. When done correctly, brushing your teeth helps remove food particles and reduce the severity of plaque buildup in between cleaning visits. Remember, this is just a vital for kids as adults!
The Advantages of Electric
For many, an electric toothbrush helps ensure the teeth are cleaned thoroughly. At one time, purchasing one was quite an investment, but in recent years the price has lowered substantially, meaning you can pick up affordable electric models for kids or adults. In fact, we have Sonicare electric toothbrushes for children, as well as apps and games, to help make caring for teeth fun!
No Need to Forgo Manual
If you prefer manual, that's great too! When picking one up, we suggest opting for one with soft bristles. If you brush too rough with hard or medium bristles, you can end up wearing away enamel and increasing your risk of developing cavities down the road. If you have any questions about choosing the right toothbrush, cleaning your teeth properly, or anything related to your oral health, feel free to give us a call or schedule an appointment! We're here to help you enjoy optimal oral health and beautiful smiles.
Do You Have Questions About Brushing Your Teeth?
We can help you enjoy healthier smiles with tips on proper homecare. To schedule a consultation, call the Viva Dental Family Dentistry office nearest you at (214) 337-7800 (Dallas) or (972) 437-6000 (Richardson).