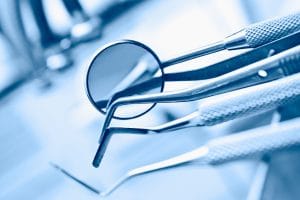 Whether you're 6 or 60, you need preventive care to help your smile stay healthy and free of serious oral health concerns. Today's blog is all about preventive dentistry and the procedures we use to help safeguard smiles in Richardson, TX, against cavities and more.
Dental Exams
A major part of your preventive care is the dental exam. The dentist and hygienist will employ intraoral cameras and digital x-ray to obtain clear and detailed views of your teeth and gums. These images allow us to look for any signs of trouble, which could indicate gingivitis, gum disease, cavities, and even TMJ disorder and bruxism. We also look at the oral tissues for possible signs of oral cancer. The exam every six months allows us to monitor your oral health and identify issues before they grow severe and threaten overall health.
Cleanings
In the same visit as your checkup, we will clean your teeth. Kids and adult alike need routine cleanings to remove plaque buildup and tartar from the surface of the teeth. The buildup may inflame the gum tissue and weaken tooth enamel, putting your smile at risk. The cleaning removes the buildup and helps you leave with a healthier and brighter smile (as well as fresher breath). Again, you should have one performed every six months.
Dental Sealants and Fluoride Treatments
Young children often have trouble properly brushing and flossing, which increases the likelihood of tooth decay forming. With a fluoride treatment, we apply a special mineral to the teeth in the form of a varnish, which strengthens the outer enamel and helps safeguard teeth against decay. A dental sealant places a barrier over the rear teeth, preventing food particles from becoming stuck between them and leading to decay. If you have any questions about our approach to preventive dentistry, or if you're ready to schedule a visit for you and your family, then contact our team today.
Do You Have Questions About Preventive Dentistry?
Preventive care helps you enjoy optimal oral health. For more information, schedule a consultation by calling the Viva Dental Family Dentistry office nearest you at (214) 337-7800 (Dallas) or (972) 437-6000 (Richardson).