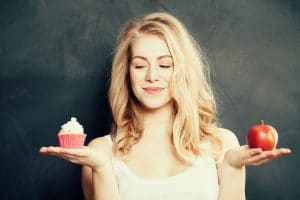 Snacking during the day helps us stay alert and holds us over between meals. However, many snacks available to us contain ingredients that are harmful for our smiles. In today's blog, we're going to talk about how our patients in Richardson, TX, can choose healthier snacks for themselves and their family!
Look at the Sugar Content
Foods and drinks high in sugar leave behind particles that bacteria break down, a process that will lead to high levels of oral acidity and plaque buildup, causing tooth decay, gingivitis, and even a greater risk of gum disease. Some items are obviously bad for smiles, such as candy, snack cakes, chips, soda, and energy drinks. However, other products that may seem healthy also contain lots of sugar, such as dehydrated fruit (which removes the water that would rinse away the sugar), fruit drinks, and smoothies. You also benefit from consuming more water, which helps cleanse your smile, keep you hydrated, and contain no harmful sugars or acids.
The Benefits of Vegetables
Fresh vegetables not only contain vitamins that are great for your smile (as well as the rest of you) but many of them, such as carrots and broccoli, can help scrub away plaque as you eat them. They help your smile stay clean and reduce the chances of tooth decay occurring.
Don't Ignore Routine Care!
While health snacking definitely improves your oral heath, you still need to maintain routine care. At home, this means rinsing your teeth in the morning and again before bed, and also flossing before you go to sleep. You should also see us for a routine dental cleaning twice a year, which removes the plaque buildup brushing and flossing alone cannot, helping you enjoy better oral health. If you have any questions about healthy snaking or routine home care, then contact our team today.
Do You Have Questions About Choosing Healthy Snacks?
We have tips and treatments to help you and your family enjoy healthy smiles. For more information, schedule a consultation by calling the Viva Dental Family Dentistry office nearest you at (214) 337-7800 (Dallas) or (972) 437-6000 (Richardson).