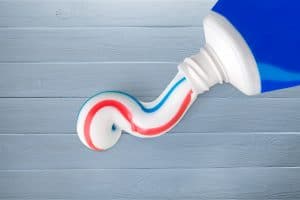 As part of your homecare routine, you need to brush your teeth. Whether you're 8 or 80, cleaning your teeth twice a day helps protect Dallas, TX, smiles from the onset of decay and periodontal problems. But how do you pick the right toothpaste?
Look for the ADA Seal
When you go to the store, take the time to look at the packaging. You will see that many of them have an American Dental Association Seal of Acceptance, which is rewarded to toothpastes that provide quality teeth cleaning. Before picking one up, make sure you see the seal on the packaging.
The Risks of Whitening Toothpastes
The chance to obtain a brighter smile means a lot to people. After all, how many rinses, mouthwashes, and pastes brag about their whitening capabilities? But you should be aware that many whitening toothpastes contain abrasive agents, designed to help scrub away teeth stains. However, if you brush too hard, these abrasive materials could end up damaging enamel, which actually increases the risk of tooth decay. If you want a brighter smile, instead of relying on your toothpaste, here are a few steps you can take:
Cut back on sugary foods and drinks
Consume fewer beverages with dark pigments (think coffee, tea, red wine, and soda)
Talk to us about our professional whitening options
Your Toothbrush Matters Too
We also want to mention toothbrushes. You can use electric or manual, as long as you're brushing twice a day for two minutes each session, then the type of brush doesn't matter, it's up to personal preference. However! We do recommend avoiding hard or medium toothbrushes, as the bristles could end up wearing away enamel if you brush too hard. Opt for soft bristles when possible.
Do You Have Questions About Homecare?
We want you to enjoy a healthy smile for years to come, which is why we're ready to answer any questions you have about brushing and flossing. For more information, schedule a consultation by calling the Viva Dental Family Dentistry office nearest you at (214) 337-7800 (Dallas) or (972) 437-6000 (Richardson).