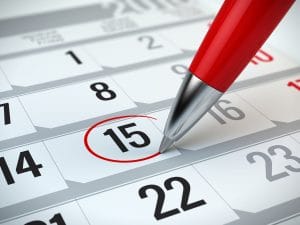 We know it's still October, but before you realize, the holidays will be here. Between parties, events, and shopping, you'll suddenly find seeing your Dallas, TX dentist just isn't possible. Which means you could watch your 2018 dental insurance benefits and flex spending funds expire before you have a chance to use them.
Schedule a Checkup and Cleaning
In many dental insurance plans, checkups and cleanings are covered. Contact our office today to schedule a visit, and we will see if your preventive visit is covered by our plan. During the exam, we will employ advanced technology, including digital x-rays and intraoral cameras, to perform a thorough and precise diagnosis. From there, we can obtain a detailed picture of your oral health and uncover any indicators or trouble, such as warning signs of tooth decay, infection, gingivitis, or gum disease. We then offer a personalized treatment plan.
Starting Your Treatment Plan
With your treatment plan, we will recommend the most appropriate procedures to restore the health and appearance of your smile. Many of our restorations and treatments are designed to ensure your smile continues to look bright and beautiful. For example, our lifelike same-day dental crowns and tooth-colored fillings. Working with your schedule, we will find time to address your smile concerns before the holidays pick up.
Continuing Your Plan in 2019
If we cannot complete your plan in 2018, we can pick them up in 2019 once your flex spending funds and 2019 dental insurance benefits become available. You have time to obtain a healthy and beautiful smile before the new year. We also want to remind you that you may also be able to use your health savings account to cover the cost of necessary dental treatments. If you have any questions, don't hesitate to contact our office!
Do You Have Questions About Using Your Benefits?
We want to help you achieve a healthier and more beautiful smile before the end of 2018. For more information, schedule a consultation by calling the Viva Dental Family Dentistry office nearest you at (214) 337-7800 (Dallas) or (972) 437-6000 (Richardson).