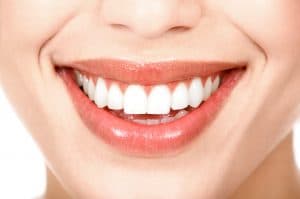 For Dallas, TX, residents looking for a brighter smile, we can help! We know our patients want to look their best before their next big holiday event. In order to combat discoloration, we have an array of professional teeth whitening options. Which one will be the right choice for your smile?
Why Do Our Teeth Become Stained?
There are two different kinds of teeth stains: extrinsic and intrinsic. The extrinsic stains are the most common, forming on the surface of our teeth. They may be caused by the foods and drinks we consume, poor oral hygiene, or smoking. Intrinsic stains form below the tooth enamel, often the result of injury to the teeth, fluorosis, or exposure to tetracycline at a young age. Understanding the type of discoloration you have is essential for recommending the most appropriate solution.
In-Office Whitening
An in-office procedure removes extrinsic stains in one visit. We begin by applying a powerful whitening gel to your teeth. We then use a light to activate the bleaching gel and remove discoloration. The treatment could potentially brighten smiles by multiple shades.
Our At-Home Teeth Whitening Treatment
Our home-based solution addresses extrinsic stains and often minor intrinsic discoloration. The patient comes to the office for a short visit, so we can create a set of plastic trays and prescribe a bleaching gel. The patient then returns home, wearing the gel-filled trays for between 30 and 45 minutes daily over the course of one to two weeks. Patients then obtain significantly brighter smiles! Now, if you have severe intrinsic stains that might not respond to teeth whitening, then we could mask them using dental bonding, porcelain veneers, or a combination of the two. If you have any questions, or if you're ready to enjoy a whiter smile, then contact our team today!
Ready for a Brighter Smile?
Our team wants to help you maintain a bright and beautiful smile with professional cosmetic treatment options! For more information, schedule a consultation by calling the Viva Dental Family Dentistry office nearest you at (214) 337-7800 (Dallas) or (972) 437-6000 (Richardson).