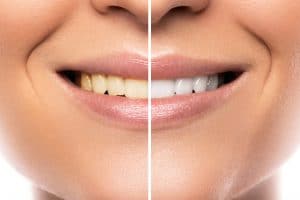 During the holidays, people want to attend the next big party or family gathering with a brighter smile. We understand, and are actually offering a teeth whitening special! In today's blog, we're going to discuss how Opalescence Whitening trays help remove stains, and what steps our Richardson, TX, patties can take to enjoy brighter smiles.
Whitening Trays
The Opalescence Whitening system employs trays and a powerful bleaching gel to remove teeth stains. When patients come to our office, we take detailed impressions in order to create a set of trays. We then prescribe a bleaching gel. Our patients bring these items home to begin treatment. Each day for between a week and ten days, patients fill the trays with gel and wear them for between 30 and 45 minutes. In some cases, smiles may be brightened by up to eight shades. If you have minor or severe discoloration, talk to us today. Right now, we're offering a FREE Opalescence Whitening treatment promotion in December, so contact our office today for more details!
How Do I Keep My Smile Bright?
Following your treatment, you're going to feel proud of your new smile and eager to show the world. You'll also wonder what you can do to keep your smile bright. First, you will be able to keep the trays and remaining gel for touch-ups down the road. You can also cut back on sugary foods and drinks, as well as beverages with dark pigments, to limit the severity of future discoloration. Routine care, such as daily brushing, flossing, and checkups and cleanings twice a year, also help combat teeth stains. Of course, if you have any questions please feel free to contact us. We want to help you enjoy a brighter smile!
Do You Have Questions About Teeth Whitening?
If you have stained teeth, then talk to us today about our professional teeth whitening options. From our whitening trays to our in-office procedures and veneers, we can help you enjoy a stunning new smile. For more information, schedule a consultation by calling the Viva Dental Family Dentistry office nearest you at (214) 337-7800 (Dallas) or (972) 437-6000 (Richardson).