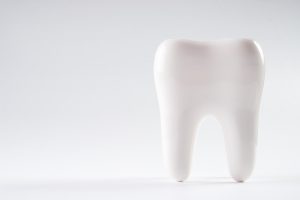 What happens when your tooth becomes cracked or chipped? What if you develop pain due to an ache or infection? In these scenarios, your smile needs repair. Otherwise, serious complications could arise. In order to offer patients in Dallas and Richardson, TX, lifelike tooth repair, we may prescribe cosmetic and restorative treatment options.
Don't Ignore Damaged Teeth
Often, people assume a chipped or cracked tooth isn't worthy of a dentist visit. After all, if the damage is minimal, is treatment really necessary? Well, even minor damage could potentially expose the sensitive inner tooth structure to bacteria, leading to the onset of tooth decay and serious infections, impacting the health and stability of your smile. Even if you chip or crack seems minor, please see us right away. We will examine your smile to see if you benefit from treatment. If so, then we will repair the tooth, often in one visit.
Dental Bonding and Fillings
For minor damage, we may suggest a dental bonding procedure. Employing a metal-free composite resin, we apply the material in several layers to the damaged tooth. As the composite resin cures under a light, your Dallas dentist sculpts and molds the tooth. We complete the procedure by polishing the tooth. Since composite resin can be shaded to match surrounding tooth structure, your repairs will blend with your smile. For patients with cavities, we use the same material to offer tooth-colored fillings, which repair decay and are safe for patients of all ages, even those with metal allergies. In both procedures, the treatment will be completed in one sitting, allowing you to leave with a healthier and more attractive smile!
Crowns and Veneers
Should the damage be more severe, or involve a dental fracture, we may prescribe a more substantial treatment option. A crown fits over the tooth's visible portion, addressing severe damage and restoring the tooth's function and beauty. We may create them using lifelike materials, such as ceramic, porcelain-fused-to-metal, or zirconia. Veneers fit over the front of the teeth and completely alter a tooth's shape and color. In addition to cosmetic improvement, we can use veneers to address damage, such as chips or fractures. If you have a damaged tooth, don't ignore the issue until painful cavities and infections arise, let us know as soon as possible. Using advanced technology, such as digital x-rays and intraoral cameras, we will examine your smile and choose the best treatment options to restore your smile.
Do You Have a Broken or Cracked Tooth?
We offer our patients a lifelike solution to damaged smiles, helping them achieve healthier smiles. For more information on our cosmetic and restorative treatments, schedule a consultation by calling the Viva Dental Family Dentistry office nearest you at (214) 337-7800 (Dallas) or (972) 437-6000 (Richardson).