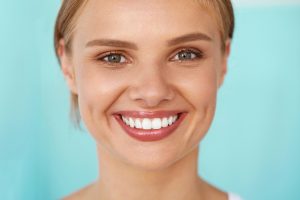 How do you feel about the appearance of your smile? Do you ever see dental discoloration or perhaps a misshapen tooth and wish for a more attractive one? We understand, and offer an array of unique treatments designed to improve the beauty of your smile, and often, the health and function as well. In today's blog, your Richardson, TX, dentist will talk about our cosmetic treatment options, and how we can help you start your journey to a stunning, shining new smile!
The Cosmetic Consultation
First, we need to find out exactly what kind of treatment your smile will need. When you schedule your visit, we will let you know about our new protocols and procedures to ensure that when you see us, you're safe from the spread of COVID-19. From keeping the waiting room free of crowding and taking temperatures to employing advanced technologies to scrub air and surfaces throughout the day, we put your health and safety first!
When we do examine your smile, we will employ advanced digital technology to assess the factors behind your cosmetic issues, and also choose the most appropriate treatment options. We also want to hear from you about your smile goals. Once we create a personalized treatment plan, we can start you on the path toward a brighter and more attractive smile!
Teeth Whitening
For many with stained teeth, our professional teeth whitening options offer a road toward a brighter smile, with results that last far longer than those obtained with store-bought strips or toothpastes. We have two options available. The one we use in-office involves coating the teeth with a powerful bleaching gel and then activating the gel with a light, breaking up stains and brightening teeth in as little as one to two hours.
Our at-home option, which can correct more severe staining and also prevent tooth sensitivity, starts with a single office visit. During your visit, we take detailed impressions of your smile with digital technology to create a set of trays. We send these custom trays home with you, along with a bleaching gel. From the comfort of your own home, you will fill the trays with gel and wear them for about a half hour a day, over the course of about a week. Afterward, you could see teeth brightened by several shades! The trays and leftover gel can be employed months down the road for touch-ups as needed.
Bonding and Contouring
Dental bonding involves using a composite resin material, a metal-free blend of glass and acrylic, to repair damage or mask esthetic issues. We simply apply the material in several layers, sculpting the tooth as we cure the material under a light. In one visit, we provide a lifelike solution to permanent teeth stains (which may not respond to our whitening treatments), chipped or cracked teeth, worn down teeth, or smiles with gaps or black triangle spaces between teeth. With contouring, we gently sand and buff away outer structure to correct esthetic issues. Contouring often means we can correct chipped teeth, reshape malformed or overly large teeth, dull pointed teeth, or remove any rough patches, pits, or grooves in the surfaces of the teeth. Both of these options can be done in one visit, in fact we could complete both in the same visit!
Gum Contouring
We've talked about how we brighten and correct teeth, but what about the gums? Too much gingival tissue could make the teeth appear small or uneven, or display too much gum when you smile. Fortunately, we have a cosmetic treatment to correct this in one visit. With advanced laser dentistry, we can gently and carefully remove excess tissue and reshape the gum line with accuracy and precision, improving smile symmetry!
Invisalign®
What if you have uneven teeth? To correct crooked, crowed, or overlapping teeth doesn't mean rely solely on metal braces. In fact, a series of custom-made Invisalign® aligners could shift the positions the teeth and improve smile alignment in as little as a year for most adult patients, or up to 18 months for our teen patients. The aligners will fit comfortably, be crafted from a clear plastic to limit visibility, and can be removed before meals or prior to brushing and flossing your teeth. In as little as one year you can enjoy a straighter smile!
Lifelike Dental Restorations
Now, what if you have tooth decay, dental infection, or severe damage to your smile that is beyond the cosmetic treatments we've discussed today? For a purely cosmetic issues to damaged and misshapen teeth, we can place thin porcelain veneers. These cover the front and sides of the teeth to instantly improve the shape and color. In addition, we can repair teeth with custom-made porcelain crowns, which we create and place in only one visit. Both options will be crafted from durable and lifelike materials, custom-made to ensure a proper fit and an attractive appearance.
Tooth Replacement
If you have lost one or more of your natural teeth, we're ready to help. With dental implants, or implant-secure bridges or prosthetics, we have durable and long-lasting solutions to minor or severe tooth loss. These options are secure, last for decades, and offer a lifelike appearance as well, blending with the rest of your smile. If you have any questions about our treatment options, or about our COVID-19 precautions, then please feel free to contact our team today. We would like to make 2021 the year you finally obtain a smile that makes you feel proud, one that is healthy, function, and yes, attractive. We look forward to hearing from you!
Your Richardson, TX, Dentist Offers Cosmetic Dentistry
We want to help you feel confidence in your smile by addressing the aspects that cause embarrassment. For more information on the procedures and treatments we have to improve the beauty and function of your smile, then please schedule a consultation by calling the Viva Dental Family Dentistry office nearest you at (214) 337-7800 (Dallas) or (972) 437-6000 (Richardson). We want to help you start 2021 on the road toward your best smile ever!