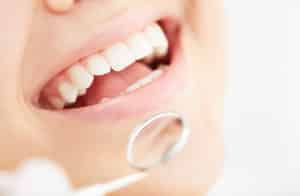 Do you or your child feel anxious about seeing the dentist? A fear of the dentist can mean avoiding crucial care that keeps your teeth and gums healthy and free of serious oral health issues. To calm our more nervous patients we may suggest dental sedation. Do you need the calming influence of sedation dentistry?
Do You Need a Calming Solution?
Do you ever avoid seeing a dentist, even for a routine visit, due to your fears? Dental anxiety is not something we take lightly. After all, avoiding your dentist for even a cleaning can have a seriously negative impact on your oral health. You can experience an increased risk of tooth decay, gum disease, and tooth loss. You also miss an opportunity for a doctor to discover and diagnose serious problems in the earliest stages, such as oral cancer. If you are too anxious to see your dentist then you may need a calming solution.
How Does Sedation Work?
That depends on the type the doctor recommends. With laughing gas, or nitrous oxide, the doctor administers a gas through a mask. You enter a relaxed state and feel calmer as the dentist examines and treats you. For patients who require more serious calming, we can recommend oral sedation. You take a pill a few hours before the procedure. You enter a deep calm and will have little to memory of the procedure. We also offer oral conscious sedation, which combines nitrous oxide and oral solutions.
Who Qualifies for Sedation Dentistry?
We may recommend sedation for patients of all ages, from children to adults, depending on their individual needs and current state of health. We will examine you and look at your medical history before recommending a calming option.
ABOUT YOUR RICHARDSON, TX, DENTIST:
Viva Dental in Dallas, TX, welcomes patients from North Oak Cliff, Bishop Arts District, Kessler Park, Duncanville, Grand Prairie, and nearby cities. Viva Dental in Richardson, TX, happily welcomes patients from North Dallas, Plano, Garland, and the surrounding communities. To learn more, contact the Viva Dental office nearest you. To schedule an appointment, call Viva Dental Family Dentistry at (214) 337-7800 (Dallas) or (972) 437-6000 (Richardson).