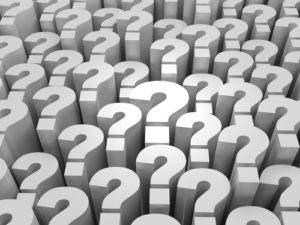 Do you have dental anxiety? This refers to a fear of the dentist that may lead you to avoid even routine procedures. Often, patients with anxiety develop preventable oral health concerns that could eventually threaten the stability and health of their smile. To help reduce patient anxiety we offer a solution with dental sedation.
Combating Dental Anxiety
When you don't see the dentist for routine visits, problems like tooth decay and gum disease can develop. Without treatment, these can lead to infection or possibly even tooth loss. Avoiding the dentist puts your health at risk. Fortunately, we understand that dental anxiety is real and we want to help anxious patients receive the care they need to enjoy a lifetime of healthy and attractive smiles.
Our Sedation Techniques
We offer two different options:
Nitrous Oxide: A gas is administered through a mask. Patients enter a calm and relaxed state. This option works great for both children and adults. The effects wear off almost immediately, so you can return to work or school. Patients will have little to no memory of the procedure, but will be conscious the entire time.
Oral Sedation: For adults who need a deeper form of sedation, we may suggest the oral option. A pill is taken prior to the procedure, helping patients enter a deeper state of relaxation. Afterward, the patient may need to have a friend or family member bring him/her home. The patient needs to avoid driving or operating heavy machinery for several hours. As with nitrous oxide, the patient will have no memory of the procedure but will still be conscious.
If necessary, we can also provide a combination of these two options. We will examine your and take your medical history and current health into consideration before recommending a calming solution. If you have any questions about sedation dentistry then contact our office today.
ABOUT YOUR RICHARDSON, TX, DENTIST:
Viva Dental in Dallas, TX, welcomes patients from North Oak Cliff, Bishop Arts District, Kessler Park, Duncanville, Grand Prairie, and nearby cities. Viva Dental in Richardson, TX, happily welcomes patients from North Dallas, Plano, Garland, and the surrounding communities. To learn more, contact the Viva Dental office nearest you. To schedule an appointment, call Viva Dental Family Dentistry at (214) 337-7800 (Dallas) or (972) 437-6000 (Richardson).