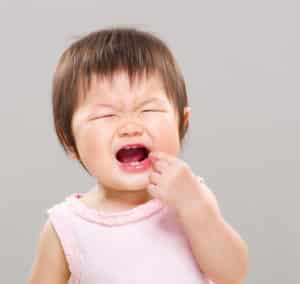 Just like you, children of all ages can develop a dental cavity. Many parents assume that since baby teeth will fall out eventually, that a cavity can be ignored. However, this is far from the truth. Ignoring a cavity in a baby tooth can lead to serious complications that threaten the health and stability of the smile. Do baby teeth need fillings? Yes, they absolutely do.
Try Our Quiz on Baby Teeth and Fillings
True or False: Cavities can lead to infection.
True or False: We can place lifelike fillings.
True or False: Toothaches can be a warning sign.
True or False: Kids should see the dentist once every six months.
Answer Key
True. Without treatment, a cavity will continue to spread until the bacteria comes into contact with the inner pulp, causing a painful infection. Eventually, an untreated infection can cause the tooth to die and require removal. Premature removal of a baby tooth can cause the permeant teeth to erupt out of alignment, potentially leading to issues with malocclusion.
True. If your little one does develop a cavity, then we can treat the problem. A dental filling can be placed made of metal-free composite resin. These fillings look natural and blend with the teeth. Placement takes just one visit and helps protect the tooth from discomfort and the risk of infection.
True. Common indicators of a cavity include tooth sensitivity to hot or cold food/drinks or a persistent toothache. If your child complains about a toothache, then bring him/her to the dentist for a thorough diagnosis.
True. A routine checkup and cleaning is the perfect opportunity for a dentist to look for the early warning signs of cavities, treating them before they can progress or lead to an infection.
ABOUT YOUR DALLAS, TX, DENTIST:
Viva Dental in Dallas, TX, welcomes patients from North Oak Cliff, Bishop Arts District, Kessler Park, Duncanville, Grand Prairie, and nearby cities. Viva Dental in Richardson, TX, happily welcomes patients from North Dallas, Plano, Garland, and the surrounding communities. To learn more, contact the Viva Dental office nearest you. To schedule an appointment, call Viva Dental Family Dentistry at (214) 337-7800 (Dallas) or (972) 437-6000 (Richardson).