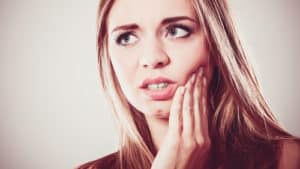 Are you scared of the dentist? If so, we understand! Studies show that between 8% and 15% of people in the nation experience some form of dental anxiety. However, avoiding the dentist due to anxiety can mean your smile's health and appearance suffers. To help patients with dental fears we offer calming dental sedation.
Try Our Sedation Dentistry Quiz
True or False: For more serious cases we may suggest oral sedation.
True or False: Sometimes the doctor can recommend a combination.
True or False: We take your health into account before recommending a calming procedure.
Answer Key
True. You may also know nitrous oxide as laughing gas. We administer the gas via a mask over the nose. The nitrous oxide helps the patient enter a calm and relaxed state, while remaining conscious and able to respond to the dentist. The effects of the sedation will wear off almost immediately once the procedure ends. You can then drive yourself home or return to work or school.
True. If you require a deeper form of sedation, then we may suggest oral. The patient takes a pill in the hours before the procedure. We suggest having a light dinner and avoiding food or drink in the six to eight hours before treatment. The effects will take time to wear off, so you may need a friend or family member to drive you home. If necessary, we will send aftercare instructions about the treatment you just received.
True. A third option involves a blend of oral and nitrous oxide. As with the oral option, the patient will remain conscious but will have little to no memory of the procedure.
True. We will look at your medical history and take your current health into account before recommending a calming solution.
ABOUT YOUR RICHARDSON, TX, DENTIST:
Viva Dental in Dallas, TX, welcomes patients from North Oak Cliff, Bishop Arts District, Kessler Park, Duncanville, Grand Prairie, and nearby cities. Viva Dental in Richardson, TX, happily welcomes patients from North Dallas, Plano, Garland, and the surrounding communities. To learn more, contact the Viva Dental office nearest you. To schedule an appointment, call Viva Dental Family Dentistry at (214) 337-7800 (Dallas) or (972) 437-6000 (Richardson).