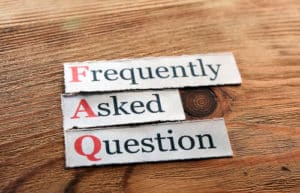 We offer dental implants as a way to provide our patients with strong and long lasting tooth replacement. People often have questions about dental implants, such as how placement occurs or how this option differs from more traditional prosthetics, such as bridges or dentures. There are many benefits to choosing dental implants to restore missing teeth.
Common Questions About Dental Implants
Question: How do these differ from other prosthetics?
Answer: Well, most prosthetics relay on suction (fill dentures), metal clasps (partial dentures), or crowns (dental bridges) to remain in place. Implants differ because a biocompatible titanium post is actually inserted into the jawbone. There, the post will bond with the jawbone, securing the new tooth.
Question: How are they placed?
Answer: First, an oral surgeon will surgically place the implant. Then, after the area heals over a period of three to six months, we will place an abutment on the post. The abutment holds the custom-made dental crown in place.
Question: Will they look natural?
Answer: Yes. Each single tooth implant is topped with a custom-made restoration, designed to blend with the rest of the smile. The ceramic used in the restoration ensures the visible portion of your tooth is stain-resistant, durable, and long lasting.
Question: How long do my new teeth last?
Answer: On average, you can expect your new tooth to last a lifetime with proper care and attention. You should brush your new tooth twice a day and floss before going to bed. You should also see your dentist once every six months for a through checkup and cleaning to further protect your new tooth, as well as the rest of your smile. If you have any questions about dental implants or tooth loss, please contact our office today.
ABOUT YOUR DALLAS, TX, DENTIST:
Viva Dental in Dallas, TX, welcomes patients from North Oak Cliff, Bishop Arts District, Kessler Park, Duncanville, Grand Prairie, and nearby cities. Viva Dental in Richardson, TX, happily welcomes patients from North Dallas, Plano, Garland, and the surrounding communities. To learn more, contact the Viva Dental office nearest you. To schedule an appointment, call Viva Dental Family Dentistry at (214) 337-7800 (Dallas) or (972) 437-6000 (Richardson).