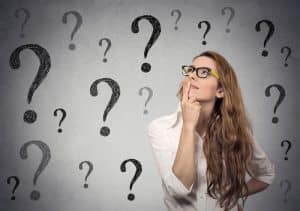 Be honest: How do you feel about visiting the dentist? Estimates show that between 8% and 15% of people in the United States experience some level of dental anxiety. This fear could mean avoiding routine dental care, allowing minor problems to evolve into very serious issues, such as tooth loss and periodontal disease. To ease anxiety, we may recommend a calming solution. Do you need sedation?
Nitrous Oxide
The most common option, for both children and adults. Also known as laughing gas, this is administered through a mask over the nose. The gas helps the patient feel calm and relaxed, while remaining conscious throughout the procedure. Afterward, the patient will have little to no memory of the procedure. The effects wear off quickly, so the patient can return to work or school. Adults and teens will even be able to drive home.
Oral Sedation
This offers a more substantial form of relaxation. A pill is take several hours before the procedure. The patient then enters a deep state of calm. As with nitrous oxide, the patient remains conscious and able to respond to the dentist, but will have no memory of the procedure. The effects take a little longer to wear off, so you should arrange for a friend or family member to bring you home. You may need to avoid driving for the remainder of the day. We recommend avoiding food or drink in the six to eight hours before undergoing treatment.
Combination Sedation
Our deepest form of relaxation involves combining oral and nitrous oxide. This works well for patients with severe anxiety that may need to undergo multiple procedures. A friend or family will need to be on hand to bring you home and monitor you as the effects wear off. Again, we recommend avoiding food or drink in the hours before the procedure.
Do You Have Questions About Sedation?
We can help address your anxiety with our calming solutions. Our Dallas, TX office welcomes patients from North Oak Cliff, Bishop Arts District, Kessler Park, Duncanville, Grand Prairie, and nearby cities. Our Richardson, TX office welcomes patients from North Dallas, Plano, Garland, and the surrounding communities. To schedule an appointment, call Viva Dental Family Dentistry at (214) 337-7800 (Dallas) or (972) 437-6000 (Richardson).