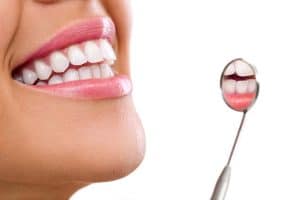 When people think about the dentist's office, "relaxing" is typically never a word used to describe the experience. However, things have changed considerably in recent years. You'll be glad to learn that our practice offers technology and amenities to help patients, especially those with dental anxiety, feel calm and relaxed.
DentalVibe
We use an array of advanced technologies to make your visit more comfortable and convenient. For example, DentalVibe technology uses gently vibrations to significantly reduce the discomfort of shots, such as when we administer a local anesthetic. We also use digital x-rays, which allow us to take detailed images of your teeth in minutes. The images are available instantly, no need for a lengthy development. Intraoral cameras also allow us to gather detailed images of your teeth quickly and easily, allowing our team to make more precise diagnoses.
Amenities
We truly want you to enjoy your time in the office and feel comfortable. In addition to answering any questions you have and carefully explaining the procedures, we also have movies to watch, as well as blankets, toys, and other amenities to help patients of all ages feel relaxed.
Dental Sedation
We also understand how severe dental anxiety can be. When you fear the dentist, even routine procedures are avoided and as a result, the health of a smile can suffer. However, we can use dental sedation to help patients with anxiety enter a more relaxed state, with no memory of the procedure. We have three options available: nitrous oxide, oral sedation, or oral conscious sedation (which combines nitrous oxide and oral sedation). The option we recommend will depend on the severity of your anxiety, as well as your overall health.
If you have any questions or concerns about our amenities or procedure, then please feel free to give us a call. We want to help you enjoy a heathier (and more beautiful) smile, as well as a calm and relaxing office experience.
Do You Have Questions About Our Technology and Amenities?
We can help you enjoy a healthy smile and a pleasant visit. To schedule a consultation, call the Viva Dental Family Dentistry office nearest you at (214) 337-7800 (Dallas) or (972) 437-6000 (Richardson).