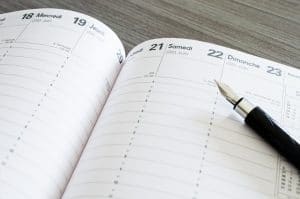 During the summer, kids are free from school and also, free from their usual routines. As a result, some habits, such as brushing and flossing, can fall to the wayside. In today's blog, we would like to talk about ways to help your kids stay on schedule and maintain good oral hygiene throughout the summer months.
Brushing and Flossing
Even if they stay up late and sleep in, they need to end their night and begin their day with brushing and flossing. Make sure your kids are taking time to brush their teeth for two minutes each session, and flossing thoroughly every night before bed. We can suggest fun apps to help make the process more fun. We can also discuss Sonicare electric toothbrushes and other devices to make kids eager to brush and floss.
Watch the Snacking
When kids drop off a routine schedule, they may want to snack more and will often opt for sugary treats, sodas, or energy drinks. While fun and delicious, these items also increase the risk of cavities and gingivitis. Try to keep your child on a regular snack and meal schedule throughout the summer. This makes adjusting to the next school year easier, and also limits how often they can consume foods and drinks that may not be very good for their smile.
Checkups and Cleanings
During the summer, many families enjoy a brief respite from afternoon and evening evens and activities. As a result, scheduling a checkup and cleaning is much easier. You should contact us for a checkup and cleaning during the summer. We can examine your little one's smile and see if treatment is necessary. We can then address any decay or other issues before school begins. We can also discuss proper smile maintenance with your child. If you have any questions or concerns, then please give us a call! Our team is always ready to listen and help you and your family enjoy a lifetime of healthy smiles.
Do You Have Questions About Children's Dentistry?
We can help kids of all ages enjoy healthy smiles. To schedule a consultation, call the Viva Dental Family Dentistry office nearest you at (214) 337-7800 (Dallas) or (972) 437-6000 (Richardson).