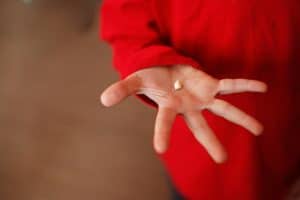 Did you know that August 22nd is National Tooth Fairy Day? For children in Dallas, TX, and across the world, the tooth fairy is a major part of their childhood, being there as they lose their primary teeth and their permanent teeth arrive. With the big day just a week away, let's talk about ways you can help your children celebrate the tooth fairy (and help their oral health along the way).
Celebrate the Tooth Fairy!
Leave a Letter: When they lose a tooth, ask them if they want to leave a letter for the tooth fairy. You can write one together and even recommend your child ask for tips about caring for their teeth. Make the process a fun experience!
Toothbrush and Toothpastes: Typically, the tooth fairy leaves some coins or maybe a dollar or two. But! You could also change this, instead leaving a fun toothbrush and some toothpaste. At stores there are toothbrushes and even kits with fun cartoon characters on them. These items can help make caring for their smiles more fun!
Let the Tooth Fairy Write Back: Remember we mentioned leaving a letter? Write a little letter back! Get in character and talk to your kids about caring for their smiles, brushing and flossing, or just about what it's like being the tooth fairy. When they grow up, they'll treasure these letters. But for now, you have a great chance to really talking about oral healthcare from an "expert" your child will want to listen to.
Encourage a Dental Visit: Remember, in addition to brushing and flossing, you should also bring your child in for a checkup and cleaning. The "tooth fairy" can even suggest a visit in the letter! In addition to improving smile health, routine visits also help prevent dental anxiety and make kids more likely to continue routine visits as they grow older.
Do You Have Questions About Children's Dentistry?
We want to help you and your little ones maintain a healthy smile. For more information, schedule a consultation by calling the Viva Dental Family Dentistry office nearest you at (214) 337-7800 (Dallas) or (972) 437-6000 (Richardson).