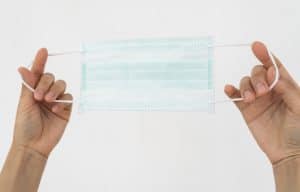 To protect you and your family from COVID-19, you need to take certain precautions, such as avoiding gatherings of people and wearing masks. Washing your hands is also a must! For many people, avoiding visits to the dentist has also made the list. But as dental professionals, your Dallas, TX, team understands that lack of routine care could allow minor tooth demineralization or sensitive gums to lead to cavities, infections, gum disease, and for some, even the risk of a missing tooth. To provide a safe and comfortable environment for you to undergo treatments, we have implemented a number of new precautions, and a few new technologies too!
Scheduling Visits
Our changes start with scheduling an appointment. We will still work with you to find an appointment time that works best for your schedule, but we will have fewer appointment slots open during the day. We're limiting the number of patients we see to ensure our waiting rooms stay empty enough to ensure proper social distancing. We also want plenty of time to thoroughly clean and disinfect commonly touched surfaces in between each patient visit. When you call, we will also ask you a few screening questions about common symptoms and factors in people with COVID-19, and based on the results, we may need to delay your visit. Remember, common symptoms include a high fever, a persistent cough, and shortness of breath. If you experience one or more of these symptoms, be sure to let us know right away.
When You Arrive
When you show up for your visit, we will ask that you remain in your vehicle and call us to let us know you arrived. We will ask the same screening questions again, and once the waiting room is empty, we will invite you in and complete a mobile check-in. Our team is only admitting patients themselves into the office, unless the patient is a child, at which point we will admit one parent or guardian to accompany our younger visitors.
You need to wear a mask when you enter, and we will take your temperature and offer you hand sanitizer. Our team will also be wearing PPE, including N95 high-filtration masks, face shields, gloves, and gowns. Prior to treatment, you will be provided a special hydrogen peroxide rinse to protect our team members. We want these new protocols to offer peace of mind, and also help protect our patients and their families, whether they've arrived for a checkup, or a more extensive restorative treatment.
When you leave, we have touch-less payment options, and again, all the hand sanitizer you need. We will schedule a follow-up visit and be glad to answer any questions or concerns you may have. After all, despite more rigorous health protocols, we're still the same caring team of professionals who want families in Dallas and Richardson, TX, to enjoy their time in the office, and walk away with brighter, healthier smiles.
New Technologies and PPE
The office also features a number of new technologies to help clean the air and surfaces several times a day. First, our Dryshield Isolation system provides an all-in-one system to capture any aerosols dispersed during treatment, to minimize the spread of infection. We also have Healthy Air Extraoral HEPA Filters, Puradigm UV Light HEPA Filters, and the Medify HEPA Air Filters. These devices filter the air and use UV light to destroy over 99.9% of germs and airborne contaminants, including virus, bacteria, fungi, mold, and more. These systems are often used in medical settings as well, preventing the spread of disease like COVID-19, and keeping everyone in the vicinity safe.
We have also implemented the HOCL Disinfectant Fogging system. This technology uses Hypochlorous Acid, a safer alternative to bleach, which destroys bacteria, viruses, fungi, and more both in the air and on surfaces throughout the office. We use this system multiple times a day. Hypochlorous Acid has been employed by the hotel and sanitation industries, and in schools and hospitals, for over 150 years in various capacities to clean and sanitize surroundings, safeguarding patients, teaches, guests, and students. Your Dallas, TX, dentist is so excited to be able to offer this option to help clean the entire office and protect our patients and their families, as well as each member of our incredible team!
You Need a Routine Exam!
If you have put off a routine visit due to COVID-19 concerns, we understand. However, that doesn't mean that harmful oral bacteria has taken a break. Over time, plaque buildup and other factors could increase the risk of tooth decay and gum disease, even if you brush and floss daily. You need to attend regular checkup and cleaning visits about once every six months, so we can monitor your smile for signs of trouble and offer treatment at the earliest stages. We then prevent a minor cavity from leading to a serious infection or lost tooth. If you have any concerns, please don't hesitate to talk to our team. We're happy to explain our new protocols in detail, and explain what we can do to keep you and your loved ones safe when visiting our office for treatment. If you have any questions, or if you would like to set up your next checkup and cleaning visit, then please contact our team today. We're ready to help you and your loved ones enjoy strong, healthy, and whole smiles for many years to come.
Schedule an Appointment With Your Dallas, TX, Dentist
We don't want your concerns about the spread of COVID-19 to allow minor oral health concerns to become serious issues threatening the health and stability of your smile. From new protocols to the implementation of advanced technology, we're taking steps to keep you and your family safe when you visit our office. For more information on our health and safety precautions, then schedule a consultation by calling the Viva Dental Family Dentistry office nearest you at (214) 337-7800 (Dallas) or (972) 437-6000 (Richardson). We're here to help you and your family enjoy optimal oral health.