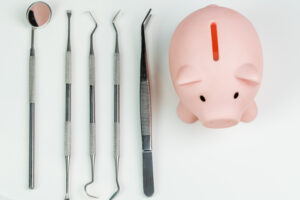 We know this is only the first week of November, but between breaks for holidays and your soon-to-be busy schedule, finding time to the dentist could become scarce! Which is your Dallas, TX, dentist wants to make sure you and your family have a chance to use your remaining dental insurance benefits before they expire, so you end 2021 and start 2022 with a healthier and brighter smile!
Dental Insurance Benefits and Health Savings Funds
At midnight on December 31st, your 2021 dental insurance benefits will expire. In addition, if you have a health savings accounts, then in some cases the funds you accrued in 2021 will also expire. You pay for these benefits, and deserve a chance to put them to use. Which is why we urge our patients and their families to use them before they lose them! You can contact our office and let us know which plan you carry. If you accept this coverage, we can help you find out what is covered and what you will likely owe for treatment. From there, you can plan your treatment. The COVID-19 pandemic has caused many families to put off treatment due to concerns about the spread of disease. Over time, lack of checkups and cleanings could lead to cavities, gingivitis, and gum disease, issues that need treatment. Let us work with you to improve the health, beauty, and function of your smiles!
Checkup and Cleanings
When you come in, we will sit you or your family member down for a checkup and cleaning. We will ask questions about your oral hygiene habits, and also take a close look at your teeth, gums, roots, and oral structures with advanced digital imaging technology. This technology gathers incredibly detailed images, all of which are available instantly chairside. This limits how long your exam will take, and also allows our team to walk you through the process, helping you better understand the state of your smile. Scheduling a visit now is a great idea, as the hectic holiday season hasn't started yet, so you can see us and undergo treatment before your schedule becomes a lot busier!
Creating Your Treatment Plan
Every smile is unique, so we always create a personalized treatment plan to correct the issues we find and help improve smiles. We offer care for people of all ages, from babies and toddlers to teens, adults, and seniors. We will find out how much is covered by your insurance, and plan the process to ensure you receive care that improves your quality of life and your smile, and also fits within your budget. We have preventive and general treatments to help protect smiles from cavities and poor gum health. Our cosmetic treatments offer eats to brighten teeth and correct issues with the shape and alignment of them. We could use restorative dentistry to provide lifelike crowns and fillings, treating everything from cavities and infections to damaged teeth. If you have missing teeth, then we could create and place a dental prosthetic, such as a bridge, full or partial denture, or dental implants. No matter what issue you have, we have a lifelike treatment that employs advanced technologies, all ready to help you!
Care for Children
We also provide treatments for children, from Silver Diamine Fluoride to halt the rate of decay in the teeth, to preventive measures like fluoride varnish and dental sealants to significantly lower the risk of dental cavities. We have experience in talking with children and helping them stay calm and comfortable, so they enjoy their time at the office instead of dreading their next visit. We discuss their smiles and what they can do to keep them strong and healthy. We also have headphones with movies and shows for them to watch as we clean their smiles, place fillings, or provide preventive treatments.
Continuing Care Into 2022
If you or a member of your family will require more extensive treatments, then we will pick up care in 2022 once your new benefits become available. We will help you through each step of the treatment, and may even work with or refer you to a specialist as needed. However, we strive to perform as many treatments as possible in-house, with a team of experts available to help improve your overall oral health.
COVID-19 Precautions
If you have concerns about the pandemic, we understand! We've made major changes to our protocols to help protect you and our team members from the disease. First, when you arrive you will call or text us, and we will send you forms to fill out on your phone, then invite you inside once the waiting room is clear. We will take your temperature, and our team will be wearing gloves, masks, face shields, and gowns. You will rinse with a special liquid to destroy bacteria or viruses in your mouth, and through our office we have technologies designed to capture and destroy viruses, bacteria, and allergens in the air and on surfaces throughout the building several times a day. We fought hard to obtain these systems once the pandemic started, and are proud to continue to use them to protect the health and safety of our patients and their families! We're also limiting how many people we see per day as well.
If you have any questions about using your dental insurance benefits or health savings funds, or if you would like to schedule a visit to beat the holiday season, then contact our team today. We would love to help schedule your next visit, and make sure you and your family start a new year with improved oral health.
Your Dallas, TX, Dentist Discusses Insurance Benefits
We would like to help your family maintain good oral health, and use whatever benefits you have available to their fullest extent. For more information on your dental insurance coverage or about scheduling a visit with our team, then please schedule a consultation by calling the Viva Dental Family Dentistry office nearest you at (214) 337-7800 (Dallas) or (972) 437-6000 (Richardson). We want to make sure your family starts a new year with a newly improved smile!