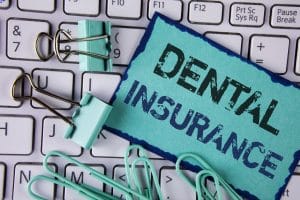 Next week, many of us will be celebrating the Thanksgiving holiday, which means that the end of 2020 is right around the corner! While few of us will be sad to see such a challenging and stressful year come to a close, we should also take time to thank about our smiles. For many people, their 2020 dental insurance benefits and any accrued health saving funds will expire at midnight on December 31st. We want to make sure you contact us now to use them before you use them! In today's blog, your Richardson, TX, dentist will explain what we can do to lower our risk of developing cavities, and also discuss safety tips for preventing the spread of COVID-19.
Your Expiring Coverage
If you currently have dental insurance coverage, then your 2020 benefits will expire at the end of December. For many people, navigating the world of health and dental insurance is a daunting and confusing task. Fortunately, our team can help! Our office staff can help you find out what options you have, and how much of a treatment will be covered so we can plan any treatments you may need. From there, we can start you on the road to a healthier and more beautiful smile. In addition, if you have any kind of health savings account, again, the funds that accrue will likely expire and vanish unless used before the end of the year. A visit now can help us craft a personalized treatment plan and put these funds to use before you lose them!
The 2021 Waiting Period
There are multiple reasons to recommend a visit now. First, you want to see us and obtain a diagnosis before the holiday season becomes too hectic, and before we're out of the office for the major holidays too. In addition, once your new benefits start in 2021, there is often a waiting period. For many, this could interrupt treatment. To prevent being caught in an inconvenient waiting period, then give our team call now!
Warning Signs of Trouble
Now, let's talk about your oral health. Major problems such as tooth loss and disease don't start as major issues. Instead, they likely begin as very minor issues with symptoms you could ignore. Tooth sensitivity, toothaches, and pain when biting down or chewing could mean a serious cavity or the onset of a dental infection. Sore, red gums that bleed easily could mean gingivitis, or the early stages of gum disease. When you encounter changes and discomfort like this, please let us know. Otherwise, what could be addressed in one visit with a filling or a scaling and root planing, could eventually require root canal therapy, an extraction, or even the placement of a dental prosthetic!
Your Next Checkup and Cleaning Appointment
If you do schedule a visit soon to put your benefits to good use, what should you expect? First, we will talk briefly about your symptoms, and then use digital technology, including digital x-rays and intraoral camera technology, to obtain clear and precise images of your smile. We instantly view these images chairside, obtaining detailed views of your teeth, gums, roots, and oral structures. These images allow us to walk you through the diagnostic process and help you better understand your smile and possible areas of concern. We typically look for issues like demineralization and tooth decay, infection, gingivitis, and the warning signs of gum disease. We also screen once a year for oral cancer for our adult patients.
Now on to the cleaning portion. Basically, over time plaque buildup will accumulate on the surfaces of the teeth due to poor oral hygiene and other factors. This layer grows more severe with time and could harden into calcified tartar. Brushing and flossing cannot remove this buildup, and it could erode the enamel to cause cavities, or inflame gum tissues to cause gingivitis or periodontal disease. With an ultrasonic scaling device and a manual tool, we can remove all buildup from the smile. We then polish the teeth for a brighter appearance. These visits are not just for adults, but also benefit toddlers, kids, and teen patients as well!
Treatment Options
After your exam and cleaning, we will create a treatment plan that works within your schedule and your budget to address any concerns we discovered. We have treatments for kids and adults alike to restore smiles to optimal health, function, and beauty, from lifelike fillings and crowns, to advanced implant placement and other restorative and prosthetic solutions.
Care at Home
Before and after your visit, you and your family should take time to clean your smile and lower the risks of common concerns like cavities or periodontal issues. These same steps also keep teeth bright and fight halitosis. Kids and adults alike need to brush their teeth when they wake and once more before bed, reaching every available surface. The total time should be about two minutes, and be sure you use a fluoride toothpaste, which strengthens outer enamel. Everyone also needs to floss before bed, as this extracts the trapped food particles beyond a toothbrush's reach.
COVID-19 Health and Safety at Home (and in Our Office)
Our team is following strict health and safety guidelines, and implementing advanced technologies, to keep the air and surfaces clean, and lower the risk of possible COVID-19 transmission. At our office, and when out and about, you should always wear a mask and wash your hands frequently. Try to avoid touching your face, too. If you have any questions about using your benefits before they expire, then contact our team today.
Schedule a Visit With Your Richardson, TX, Dentist
Our team knows how to help strengthen and maintain smiles of all ages, keeping them healthy and avoiding the onset of complications such as tooth decay or even gingivitis. For more information on our approach to preventing, managing, or treating dental cavities, gum inflammation, and other oral health issues, then please schedule a consultation by calling the Viva Dental Family Dentistry office nearest you at (214) 337-7800 (Dallas) or (972) 437-6000 (Richardson). Remember, in less than two months your 2020 dental insurance and health savings funds will expire, so use them before you lose them!