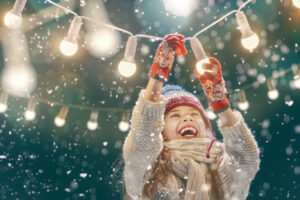 Today is December 3rd, which means your chances to see our team for treatment in 2021 are running out! In just a few short weeks, any remaining dental benefits you have will expire. So, we recommend scheduling your holiday checkup and cleaning visit now! You can find time to see us right away, or see if appointments during your child's winter break are available. Your Dallas, TX, dentist would like to help you and the entire family start a new year with a healthy and stunning new smile!
Using Your Dental Benefits
Only a month remains in 2021, which means if you carry dental insurance coverage, now is the best time to schedule a visit. Our office staff are very friendly and can help you understand the extent of your coverage and what is available to use. We want to make sure the care you and your family receive not only fits your schedule, but your budget too. If you have a health savings account, then you also have funds that could expire instead of rolling over, so be sure to put them to good use. When you see us, we will start your visit with a checkup and cleaning.
Checkups and Cleanings for Adults
First, if we haven't yet, we will take detailed digital x-trays and intraoral camera images of your smile, looking at the teeth, roots, gums, jaw, and oral structures to provide a diagnosis with accuracy and precision. We also screen for oral cancer too. The exam lets us identify issues as varied as tooth decay and dental infection, gingivitis and gum disease, and even TMJ disorder and bruxism (teeth grinding). A treatment plan is then created to address these concerns and help you start 2022 with a healthier and stronger smile. We also perform a cleaning in the same visit, which enables us to remove all plaque and tartar. This not only brightens teeth and freshens breath, but also helps fight tooth decay and gum disease.
Preventive Visits for Kids
For your children, we also use digital imaging systems to make a diagnosis with precision and accuracy. In addition to watching for issues like tooth decay and gingivitis, we also make sure the baby teeth are falling out properly, the permanent teeth are erupting as they should, and that there isn't airway obstruction that could prevent proper rest and lead to issues at school. If we find the early stages of a cavity, we could halt the decay with Silver Diamine Fluoride, preventing the need for a filling. If cavity does need a filling, we have a lifelike and metal-free option. We also have preventive treatments for kids to get them through the holiday season, such a fluoride varnish and dental sealants, which lowers their risk of tooth decay.
Holiday Smile Care
In a previous blog post, we talked about protecting smiles in the holiday season by eating healthier, and cutting back on sugar and starch. You also help with good oral hygiene, which is why we recommend choosing some smile-healthy stocking stuffers for your loved ones. For example, you can purchase new toothbrushes, toothpastes, and flossers for kids and adults. In our office, we also have tongue scrapers, electric Sonicare toothbrushes, and even at-home teeth whitening kits available for purchase. These make finding gifts and stocking stuffers, and help safeguard the smiles that mean so much to you!
A New Year, A New Smile
As we mentioned above, we could schedule a checkup and cleaning to help you start the year off with a healthier smile, and to address minor issues in one to two visits. But what if you have serious problems with your smile, such as tooth loss or serious decay or periodontal disease? Even if these concerns can't be addressed in only one visit, we can start the process now, using your 2021 benefits and continue treatment in 2022 with your new benefits. We can help manage issues like periodontal disease to prevent tooth loss, or even replace missing teeth with bridges, dentures, or dental implants. We're actually offering free periodontal exams from our new on-site periodontist, Dr. Shalev! If you have serious issues with your smile, or if you haven't been to the dentist since the pandemic began, schedule a visit now. We can create a treatment plan that helps restore your smile, and fits within your budget and schedule.
COVID-19 Protocols
You've probably seen on the news that a new variant of COVID-19 has started to make its way around the globe. Omicron may sound like a forgotten Transformer character, but as with Delta, this is a more contagious form of the disease. We just want to take a moment to remind you that we've still practicing strict health and safety measures designed to protect our patients from the spread of COVID-19, and to allow them to see the dentist for treatment. We've altered our protocols to limit time in the waiting room and to keep everyone safe. We have forms that can be completed on your phone before you even come inside. Our team is still wearing our PPE, and we have technology that helps scrub and clean the air and surfaces of the office, destroying airborne viruses, bacteria, and allergens. We understand your concerns about the disease are very valid, but we don't want to see smiles in our community continue to worsen due to neglect. Please give us a call to schedule a visit and let us see you before the holiday season gets too hectic. A new smile is possible, and we're here to help!
Your Dallas, TX, Dentist Wants to See You Soon!
We're ready to see you now for your final preventive visit of 2021, so your family can maintain good oral health. For more information on improving the health, beauty, and function of your smile, then please schedule a consultation by calling the Viva Dental Family Dentistry office nearest you at (214) 337-7800 (Dallas) or (972) 437-6000 (Richardson). With the right steps now, you can start 2022 with your best possible smile!