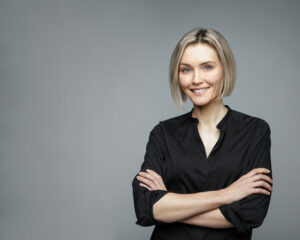 In our last blog, we looked at the dangers posed by losing one or more of your natural teeth, how this impacts everything from eating to clear speech. While we have removable dentures and traditional dental bridges to address missing teeth, we could also offer a longer-lasting and more lifelike selection with implant dentistry. In today's blog, your Richardson, TX, family dentist talks about how dental implants offer such lifelike tooth replacement, with new teeth ready to last decades or even a lifetime in some cases!
The Parts of Your Dental Implant
Essentially, each dental implant is made of three different parts. The first is the post, a screw-like device made from titanium. Since titanium is biocompatible, this allows it to bond with the jaw. Next is the abutment, which connects to the post and extends above the gum line. This is what will secure the visible part of your new tooth in place. The next is the restoration, the part people see when you smile. For an individual one, this is made from a dental crown, for cases or severe tooth loss, this could be a bridge or even a full denture. This portion is always custom-made to blend with the smile and offer a balanced bite and proper chewing function. Each of these parts is key to the strength of the dental implant, which can last for decades to come or even a lifetime, and has a 98% success rate at the ten-year mark.
Placing Your New Roots
To begin, we will first carefully examine your smile with digital x-rays and cameras, so we can assess the extent of your missing teeth and also the factors behind it. If you have issues like periodontitis, treatment is needed to manage it before we can move forward with tooth replacement. Once your smile is ready, we will use the digital images to identify sinus cavities and nerve tissues, and choose the best option and angle to insert the new root. We do this via oral surgery, employing local esthetic and also dental sedation to ensure you remain calm and comfortable, with little to no memory of the procedure at all.
We then insert the post into the smile. Over a period of three to four months on average, the post will bond with the jaw through osseointegration. This means it can now act as a new root, preventing the breakdown in the jaw that usually causes further tooth loss and aged appearance with time. When your root is in place, we move forward with the abutment attachment.
The Abutments
As we touched on above, the abutment is the part that connects to the posts and then extends above the gum line, so we can attach the visible part of your tooth. They also assist in the attachment of dentures for people with more severe cases of tooth loss.
Dental Crowns
For an individual missing tooth, we will attach a dental crown to the post. We create them from powerful materials like ceramic, which can absorb daily bite forces and pressure, providing a durable and dependable chewing surface. These materials can also be color matched to blend with the rest of your smile, so you can smile with confidence and eat your favorite foods again. We will connect these to the abutments once the placement area has healed properly.
Bridges
A traditional dental bridge can address between one and three missing teeth in a row. The prosthetic contains new teeth, or pontics, with crowns attached to each end. These crowns will be placed on the abutment teeth, or the natural teeth in each side of the gap, that we have removed structure from. However, with dental implants we don't need to take structure from natural teeth. Instead, we insert one or two free standing implant posts. We connect the crowns to these, and secure the prosthetic for between two and four missing teeth in a row. While traditional bridges last about 10 to 15 years, these can offer decades of quality tooth replacement. Again, this will also look natural and blend with your smile.
Full and Partial Dentures
We can also address complicated cases of tooth loss with a partial denture, to total tooth loss with a full set of dentures. Typically, these prosthetics will be removable and last about 5 to 10 years before requiring replacement as the jaw ridge changes shape. But since these posts act as new roots and preserve the integrity of the jaw, your prosthetic can last for decades or more. We can use multiple posts to secure a partial, which addresses multiple gaps spread out across your smile, or to secure a full set which replaces every tooth on one or both arches. Since these will be fixed in place, they will never slip when you eat or drink. They also don't need to be replaced for soaking or cleaning, and will allow you to speak clearly again and eat your favorite foods. This also helps you maintain your beautiful features, as this stops the prematurely aged appearance that can follow severe tooth loss.
If you have any questions about how we tackle your minor or severe tooth loss, or about how we replace missing teeth with lifelike and durable dental implants, then contact our team today to schedule a consultation. We want to help you enjoy a complete smile again, with a prosthetic tailored for your specific smile and offering a natural appearance. You're neve too late for a stunning smile!
Your Richardson, TX, Dentist Offers Implant Dentistry
You don't have to watch your oral health and appearance erode due to missing teeth, we can help with a durable and natural-looking option. For more information on how we address minor or even substantial cases of lost teeth, then please schedule a consultation by calling the Viva Dental Family Dentistry office nearest you at (214) 337-7800 (Dallas) or (972) 437-6000 (Richardson). You could enjoy a new smile or a new tooth that is ready to provide a lifetime of function, so don't delay in contacting our office!