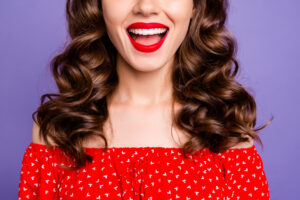 Restorative dentistry involves treatments to repair everything from cavities and infection, or cracked or chipped teeth. Instead of relying solely on metal restorations, our team uses a variety of materials to provide more lifelike restorations, and to prevent complications from occurring that threaten smile stability. In today's blog, your Dallas, TX, family dentist discusses how we restore the health and beauty of your smile with custom restorations.
Dental Fillings
We offer dental fillings to repair tooth decay. But instead of relying solely on metal options like silver or gold, we can create lifelike ones that are metal-free. The composite resin we use is safe for all ages, and blends glass-like and acrylic particles for a material that can be color-matched to blend with the tooth. Placement only takes one visit, so we can put a stop to the sensitivity and aches associated with decay right away, and treatment also prevents cavities from becoming infections that threaten a tooth's stability. If you or a member of your family experience persistent toothaches and tooth sensitivity, then make an appointment to see us right away. For those with cosmetic issues, like teeth stains or damaged/misshapen teeth, we can use the same material in a bonding procedure, improving esthetics in only one sitting.
Custom-Made Dental Crowns
Sometimes a tooth needs more than a filling, which is why we offer dental crowns. These cover the entire visible portion of a tooth, and allow us to address more advanced cosmetic and restorative issues. Again, we take an approach that ensures a more lifelike appearance. Instead of metal crowns, we can place porcelain, porcelain-fused-to-metal, or zirconia. These are lifelike in appearance and can be shaded to blend with the rest of your smile. We can repair cracked or chipped teeth, treat advanced decay or infection, and even correct misshapen teeth. They could improve the balance of your bite and correct your ability to chew, and we can even address missing teeth with a custom bridge or by restoring a single tooth dental implant. In many cases, we can create and place them in only one visit too!
Root Canal Therapy
A dental infection not only means more serious pain, such as aches, sensitivity, pain when chewing/biting down, swelling, or even a discharge from the tooth, but this could also threaten the stability of a tooth. However, to bring relief and offer a lifelike appearance afterward, we could help with a root canal. Despite what you've heard, this is a safe and comfortable procedure, one that saves the tooth and preserves the beauty and function of your smile. After we administer a numbing agent and sedation to ensure you're comfortable, we open the tooth to remove the infected tissues. We add a special restorative filling and finally, cap the tooth with a lifelike crown. Treatment is crucial, because otherwise the infection could spread to other parts of the smile.
Bridges and Dentures
What about tooth loss? Losing your natural teeth can lead to major complications with how you eat and speak, and could lead to long-term issues with the jawbone linked to further tooth loss and an aged appearance. But we can offer lifelike replacement to preserve the appearance, function, and health of your smile. For minor tooth loss, we could use a bridge to replace between one and three teeth in a row. The bridge contains new teeth with crowns attached to each end. We attach the crowns to the teeth on either side of the gap, securing them firmly in place. They last about 10 to 15 years, but using implants to secure them prevent the jawbone from breaking down, so they last far longer.
For multiple gaps spread out across the smile, we could provide a partial denture. This contains new teeth set in an acrylic base, with metal clasps that attach to natural teeth and secure the denture. We also have full dentures, which will replace every tooth on one or both arches, and are held in place with suction for the lower arch, and a special adhesive for the upper one. These tend to last about five to ten years, but if we secure them with dental implants, they could last for decades to come! Even if years have elapsed since you lost your teeth, we can still work with you to help you enjoy an attractive and healthy smile again.
Wisdom Tooth Extraction
As we approach our 20s, this could mean up to four new teeth erupting in the rear of our mouth. Wisdom teeth, also known as third molars, could then cause misalignment, painful partial eruptions known as impaction, infection, and other serious complications. To protect the smile, we could gently extract them before they even arrive! A wisdom tooth extraction safeguards the smile, and recovery could take as little as one to two days. We could also extract severely infected or damaged teeth, the kind that could otherwise threaten the health of surrounding teeth and cause major discomfort. In some cases, removing a tooth could take as little as 30 minutes, and the use of anesthetics and sedation ensures the entire process from start to finish is a comfortable one.
If you have any questions about how we restore common issues with your smile, or about combining them for a smile makeover, then contact our team today. We will examine your smile and offer a custom and personalized treatment plan, so you and your family can smile with confidence again. If you have an aching tooth, let us know! Better yet, attending your six-month checkup and cleaning visits could help us identify possible problems in the earliest stages.
Your Dallas, TX, Dentist Repairs Smiles With Restorative Care
We want to help prevent complications and preserve the beauty of your smile, often in one visit. For more information on the creation and placement of dental restorations, then please schedule a consultation by calling the Viva Dental Family Dentistry office nearest you at (214) 337-7800 (Dallas) or (972) 437-6000 (Richardson). Don't let your restorative issues impact the health and function of your smile any further.