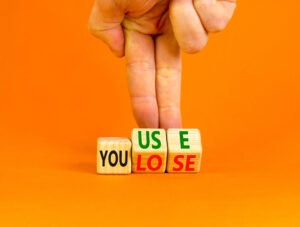 Do you have dental insurance, or possibly a health savings account? If so, then you have benefits and money that could expire at midnight on December 31st unless you use them first! You pad for these, and we want to make sure you get the most of them. In today's blog, your Dallas, TX, family dentist talks about helping our patients use their benefits before they lose them.
Your Dental Insurance Coverage
When you have dental insurance coverage, you have benefits that allow you to have covered preventive checkups and cleanings, and reduced costs for common restorative treatments. However, these benefits, which you have paid for, will expire unless used before midnight on December 31st. The same goes for Health Savings Account, which earn money throughout the year from your paycheck. You can use this for dental care, but in many cases not using them before December 31st means they will expire and be lost. Don't leave this money on the table! We suggest giving us a call now to schedule a checkup and cleaning for you and your family. After all, once the holiday season starts, you'll find less time to see us for care and before you know, January is here. Let's start care now, so you start 2023 with your 2022 coverages well used, and a healthy smile!
The Initial Checkup and Cleaning
The dental checkup is a chance for our team to take a close look at your oral health, using advanced digital x-rays and intraoral cameras to obtain detailed pictures of your current oral health. This is necessary for kids and adults every six months. The checkup could identify the earliest stages of cavities, infections, gingivitis, or gum disease. We also screen for oral cancer, and look for possible wear and friction that could indicate TMJ disorder and bruxism (teeth grinding). Our team also understands the different risks we face at different ages. We are a family dentist after all! Whether our patients are babies and toddlers or adults and seniors, we can help improve oral health and ensure they enjoy full and healthy smiles.
In the same visit, we also clean the teeth. This is a necessary procedure for people of all ages, as all of us develop plaque and tartar buildup with time, as bacteria break down particles left behind by the foods and drinks we consume. The procedure is a simple one. We use an ultrasonic scaling device and a manual tool to gently break up and remove plaque and tartar from the smile. We then thoroughly polish the smile for a brighter appearance. This helps lower the risk of cavities and gum disease, and also fights bad breath and teeth stations too.
Children's Dentistry
Our team understands the risks that little smiles develop, and watch for issues like cavities and gingivitis. We also make sure primary teeth erupt properly and fall out on schedule, ensuring permanent teeth arrive as they should to avoid misalignment. We could also employ fluoride and dental sealants, two preventive treatments designed to help safeguard little smiles against cavities. Fluoride strengthens outer enamel and is applied as a topical gel. Dental sealants are a thin layer of plastic that prevents food particles from becoming trapped on or between the rear teeth, lowering the risk of cavities and staying in place for up to ten years in some cases! We can also slow the rate of decay with silver diamine fluoride, preventing the need for fillings in some cases. Our team can also assess the risk of limited breathing at night, ensuring airways are properly open and if not, we can help with a custom oral appliance.
Care for Teens and Adults
Our team can also help older teens and adults. For both, we have preventive treatments to improve oral health and protect teeth and gum health. For teens, we can address wisdom teeth, removing them before they make negative changes to the smile upon eruption. We can also discuss orthodontic care with clear plastic aligners too. We have lifelike restorations, such as fillings and crowns, to repair decay and infection. If a tooth is missing, we can prescribe natural-looking dental prosthetics, from traditional and implant-supported bridges, removable or fixed dentures, and individual dental implants. Our custom oral appliances can also help bring relief for teeth grinding and TMD-related issues as well.
Senior Care
Adults and especially seniors could be at a high risk of periodontitis, the late stage of gum disease. This could cause tooth loss, leading to further trouble with oral health and smile beauty, as well as overall quality of life. But we have periodontal treatment to help manage the disease and preserve natural teeth. We can fill any gaps with prosthetics too. Many of these procedures will be covered or partially covered by your dental insurance coverage, so don't let these benefits elapse without use. We can help each member of your family enjoy optimal oral health, ending 2022 with your best possible smile.
If you have any questions about how we approach family dentistry and make sure your benefits are used to their max, then contact our team today. A full, beautiful, and healthy smile is always available, even if you assume too much time has passed and your smile is too far gone.
Your Dallas, TX, Dentist Helps You Use Your Coverage
Our team is here to help your entire family obtain strong and healthy smiles, using what you've earned before it expires. For more information on making the most of your dental insurance, then please schedule a consultation by calling the Viva Dental Family Dentistry office nearest you at (214) 337-7800 (Dallas) or (972) 437-6000 (Richardson). Our team is eager to help you start 2023 with a stronger and healthier smile, and that starts with a simple dental checkup and cleaning visit every six months, so schedule your last one of 2022 today! Your entire family can benefit from care, from your youngest to the oldest.