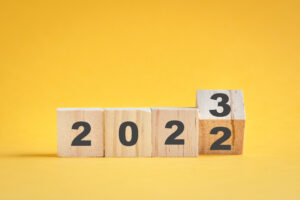 Can you believe it's already November? Before you know it, the holiday season will arrive and your schedule is going to be a lot more complicated. We want to make sure that before this happens, you've taken care of your smile. In today's blog, your Dallas, TX, family dentist talks about why you should schedule your last checkup and cleaning of 2022 now, and use your dental benefits before they expire!
Dental Insurance
If you carry dental insurance, then you have a set amount of benefits you can use in the year to cut down on the cost of dental treatment. If you don't use all of them before the close of December 31st, then they simply vanish. Don't let this happen when there's a chance to put them to good use! A visit now means you can undergo a checkup and cleaning and find out if you need treatment for issues like cavities or periodontal disease. We can then create a personalized treatment to address these concerns before the holidays get here and things take a turn for the stressful.
Health Savings Accounts
If you have a health savings account, then you may have funds accrued that could expire at the end of the year unless used. Some programs roll them over, but others do not. If yours is the latter, then consider an appointment to put them to good use before they're gone. We would love to help you start a new year with a new, shining smile.
Checkups
The checkup involves our team taking a close look at your smile with digital x-rays and intraoral cameras. These technologies use a fraction of the radiation that traditional systems employ, and they provide incredibly detailed images of your teeth, gums, roots, and oral structures. We can pinpoint the position of the teeth and assess the risk of decay or infection.
The technology ensures that we obtain a diagnosis with precision and accuracy. For adults, this could allow us to watch for cavities, infections, and even gingivitis and gum disease. Wed could also screen for oral cancer, and even watch for the indicators of TMJ disorder and bruxism (teeth grinding). We could also address the risk of tooth loss or create a plan to address the gaps in your smile.
For kids, we will also watch for cavities and gingivitis, but also make sure primary teeth are arriving and falling out as they should, and that the permanent ones can erupt without complication, avoiding the onset of misalignment. For kids, we also apply fluoride treatment to strengthen enamel, and fight cavities. Dental sealants can also be applied to the rear teeth to fight tooth decay as well, keeping smiles healthy and strong!
Cleanings
Our team will also offer a dental cleaning for patients of all ages during these treatments. Throughout the months in between these visits, plaque and tartar buildup can accumulate on the surfaces of the teeth, increasing the risk of cavities and gum disease, as well as bad breath and teeth stains. To safeguard the smile, we will use an ultrasonic scaling device and a manual tool to breakup and remove all stains from the surfaces of the teeth. We then polish the teeth for a brighter appearance and a smoother finish. This is an excellent way to combat periodontal disease particularly, preventing complications like sore, red gums that bleed easily, or even the risk of tooth loss in adult smiles. If you have high risk factors for gum disease, or the presence of the disease, we could offer a deep cleaning to remove buildup from the teeth and the roots, so we can manage the disease easily and prevent the risk of the advanced stages linked to missing teeth.
Candy Buyback
With the Halloween season over and the holidays around the corner, kids and adults alike will be inundated with lots of sugary treats and drinks. While we love these holiday offerings as much as you, we also know that without diligence this could lead to tooth decay. You should brush and floss daily, and limit how many sweets you consume. Daily care from home and routine visits every six months could help kids, teens, and adults alike enjoy good oral health and avoid painful cavities or periodontal issues that could threaten the stability of smiles! Plus, we have a fun annual event that could be a major help as well. There is still time to take advantage of our Halloween buyback program, so your kids can offload their sweets for a little cash, and safeguard their smiles.
On Wednesday, November 9th from noon until 7pm you can drop off your kids' excess candy at our Richardson office on Spring Valley Road. We will pay a dollar per pound, and the sweets will then be donated to troops overseas as part of the Operation Gratitude program. We will also be accepting candy at our Dallas office on North Westmoreland Road on Thursday, November 10th from noon until 7pm. Your kids can pick their favorite treats, trade the rest to us for cash, and limit the risk of cavities developing in the coming months. Kids who donate will also be entered into a drawing to receive a FREE brand-new Philips Kids Sonicare toothbrush, which makes cleaning smiles fun!
If you have any questions about our Halloween buyback program, or about scheduling a visit to use your 2022 insurance benefits or health savings account funds before time runs out, then contact our team today to learn more. We look forward to hearing from you, and to helping you and your family obtain strong, bright, and healthy smiles before 2022 comes to an end!
Your Dallas, TX, Dentist Provides Preventive Dentistry for Families
Let's work together to end 2022 with your best possible smile. For more information on putting your dental insurance benefits to good use, then please schedule a consultation by calling the Viva Dental Family Dentistry office nearest you at (214) 337-7800 (Dallas) or (972) 437-6000 (Richardson). We would love to see you and your family and boost smile health and beauty before the year ends!