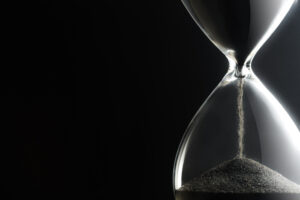 If you have dental benefits, you have the risk of losing them without putting them all to good use. This is especially true since the end of the year is only weeks away, and the holiday season is already beginning. Before your schedule becomes too hectic, why not schedule a visit with your Dallas, TX, family dentist for a checkup and cleaning? Greeting 2023 with a stunning smile is possible, but don't delay!
Brighten Smiles Before the Holidays
Do you have big plans for the holiday season? If you have parties and family gatherings, you want your smile to look its best! You could talk to our team about our professional teeth whitening options, some of which can be used at home. These brighten smiles by as much as eight shades in some cases. In addition, we could mask teeth stains and address concerns with the shape of the teeth with dental bonding or porcelain veneers. Bonding can be completed in a single visit, and veneers can take two visits, but often correct multiple esthetic concerns at once to transform the smile.
Use Your Remaining Coverage
If you have dental insurance benefits. These can be used to help cover the costs of preventive treatments, and even some portions of restorative or cosmetic ones, depending on your coverage. If you don't use your 2022 benefits before December 31st, they will expire. Instead of letting what you paid for simply vanish, why not schedule a visit with our team before the holiday season starts to become busy and stressful? We can help address your concerns and improve oral health before your big celebrations. If you have a health savings account, then you may have funds that won't roll over too, and these can be used to help your smile.
Starting with Checkups and Cleanings
To use your benefits and end the year with your best smile, we will need to conduct a checkup. With digital x-rays and intraoral cameras, we can examine smiles of kids and adults alike with precision and accuracy. The diagnosis will let us find any areas of concern that need attention, and create a personalized treatment plan to address them. We could watch for issues like tooth decay, gingivitis, infection, gum disease, and even TMJ disorder and bruxism. For adults, we will screen for oral cancer and for kids, we can make sure teeth are erupting and falling out as they should. We could also apply fluoride treatments and dental sealants to help lower the risk of tooth decay in kids.
We will also clean smiles of all ages in the same appointment, removing all plaque and tartar to lower the risk of tooth decay and periodontal issues, and to also fight bad breath and teeth stains too. This is the first step toward a bright and healthier smile. Since it is the holidays, we also have items that could make fun stocking stuffers, including tongue scrapers, electric toothbrushes for kids and adults, and even take-home teeth whitening strips.
Our Treatment Options
We have a comprehensive array of treatment options to help smiles in our community stay healthy and bright. Our oral appliances can help tackle TMJ disorder, bruxism, sleep apnea, and airway obstruction. Our cosmetic treatments can brighten and reshape smiles. We have lifelike crowns and fillings to treat tooth decay and infection, and can replace missing teeth with implants, including implant-secured bridges and dentures. Our team wants to ensure optimal oral health for your smile and those of your family members, and our personalized treatment plans can include the procedures that are right for your smile.
If you have any questions about how we treat smiles, or about getting started with a checkup and cleaning, then contact our team today. There is still time to use your benefits before they're gone, and to make big changes before your schedule is complicated by your holiday activities and events. Give you and your family the gift of a stunning and healthy smile!
Your Dallas, TX, Dentist Provides Better Oral Health for Area Families
We want to make sure you don't let your dental benefits simply expire without being used. For more information on ending 2022 with a healthier smile, then please schedule a consultation by calling the Viva Dental Family Dentistry office nearest you at (214) 337-7800 (Dallas) or (972) 437-6000 (Richardson). We still have time to help you and your family enjoy optimal oral health, and that starts with a simple exam and cleaning visit. You have plenty of time to schedule one, but don't wait too long!