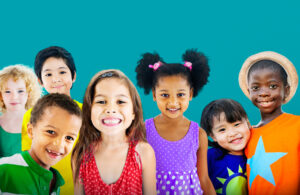 Did you know that February is National Children's Dental Health Month? With that in mind, we would like to talk about our pediatric dental treatment, and how we can help your little ones enjoy optimal oral health, starting with a checkup and cleaning. In today's blog, your Dallas, TX, family dentist talks about children's dentistry.
Your Child's Initial Checkup and Cleaning
If you want to help your children maintain good oral health, start by giving our team a call to schedule a checkup and cleaning. During this appointment, we will talk to you and your children about their oral health habits, and discuss ways to help improve their smiles with regular brushing and flossing. We will also take a close look at their smiles with digital x-rays and intraoral cameras, so we can offer a diagnosis with precision and accuracy. After identifying any areas of concern, we can discuss treatments to address them and protect the teeth. In the same sitting, we will also remove all plaque and tartar to protect their smiles from cavities and gingivitis.
Our Preventive Treatments
We also have an array of treatment options to help strengthen smiles and lower the risk of tooth decay. If we find a cavity in the very early stages of demineralization, we could use silver diamine fluoride to halt the development of decay and prevent the need for a filling. We also have lifelike dental fillings made from composite resin, which is safe for all ages, to treat cavities in need of a restoration. During each checkup visit our team can also apply fluoride gel to the teeth to keep the outer enamel strong and lower the chances of enamel erosion and cavities. Since many children have trouble reaching the molars when brushing and flossing, we can coat the rear teeth in dental sealants, which prevent food and drink particles from being trapped there, limiting the risk of cavities in the more vulnerable parts of their smiles.
Pediatric Evaluations
As part of your child's pediatric evaluation, our team will also assess their airways and make sure they can breathe easily at night. For many, airway obstruction during the night can cause mouth breathing, sleep apnea, and limit their ability to obtain proper rest. As a result, during waking hours they could have trouble concentrating or staying focused, and could experience restlessness and fall behind in emotional development. Our team can often provide custom oral appliances to help keep airways open as they sleep!
If you have any questions about dentistry for kids, then contact our team today to learn more.
Your Dallas, TX, Dentist Provides Children's Dental Care
With pediatric dental care, we can help kids of all ages enjoy good oral health. For more information on improving little smiles, then please schedule a consultation by calling the Viva Dental Family Dentistry office nearest you at (214) 337-7800 (Dallas) or (972) 437-6000 (Richardson).