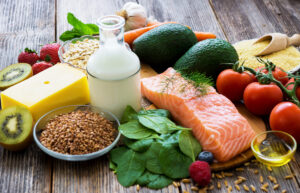 Keeping teeth strong and healthy means taking time to brush, floss, and of course, see our team for a checkup and cleaning. But what you eat and drink each day is also a major factor, and can increase or decrease your risk of concerns like tooth decay and gum disease. In today's blog, your Dallas, TX, dentist talks about choosing healthy snacks!
The Impact of Sugars and Acids on Your Teeth
Often, our favorite beverages contain lots of sugars and acids, such as soda, sports drinks, and even energy drinks and some fruit juices. Sugars can remain trapped between your teeth for harmful oral bacteria to consume, a process that creates the plaque buildup that weakens enamel and causes cavities. Acidic drinks also weaken the enamel and boost the risk of cavities forming. Which is why cutting back on items high in sugar and acids is so helpful for your smile, especially in the summer, as being active in the heat can lead to dry mouth, further impacting the risk of cavities forming.
Choosing Healthy Snacks and Foods
Try to avoid candies, snack cakes, cookies, and other items high in sugar. Consume fresh fruits instead of dehydrated ones, as dried fruits lack the water content that helps rinse away the sugars. Try to consume options high in vitamin C and D, such as fresh fruits and veggies, dairy products, and lean meats. Whole grain breads are better for your smile too. If you're a parent, try to offer this to your kids in lieu of traditional summer snacks and treats.
Watching What You Drink
You should be sure to drink plenty of water during the summer and all year around as well. Water contains no harmful acids or sugars, and helps cleanse the mouth as you consume it. If you do drink beverages with high acidic content, don't sip on them gradually, as this could harm your teeth. Instead, drink them quickly and follow them with a glass of water to rinse the mouth.
See Us for a Checkup Soon!
Summer is a great time to bring your family in for a checkup and cleaning. The kids don't risk missing school and they can start the new school year with a healthier and brighter smile! Our team can also discuss better oral hygiene habits so you can also safeguard your teeth from home too.
Your Dallas, TX, Dentist Offers Tips for Healthier Smiles
We want to make sure you're making decisions each day that keep your smile strong and beautiful. For more information on protecting your oral health, then please schedule a consultation by calling the Viva Dental Family Dentistry office nearest you at (214) 337-7800 (Dallas) or (972) 437-6000 (Richardson).